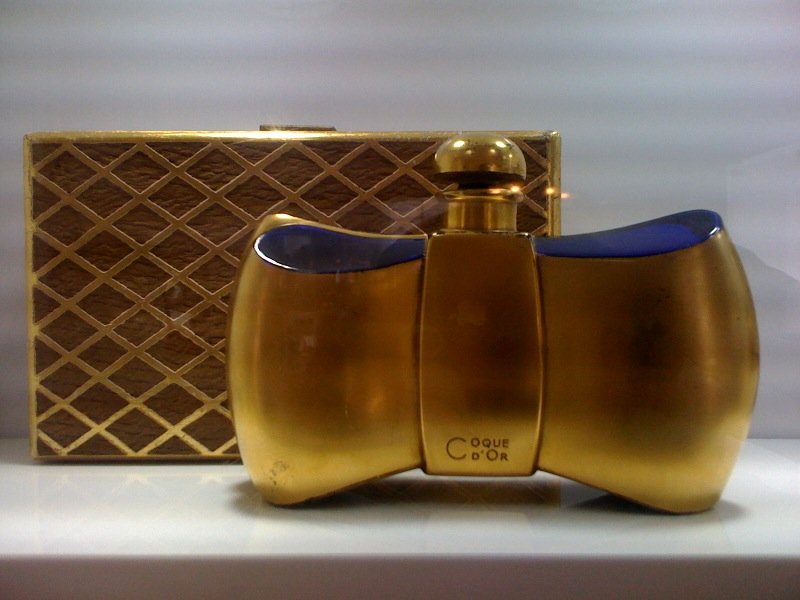 I went to the preview of the Perfume Diaries exhibition at Harrods yesterday evening – a cool white corridor filled with the most beautiful, rare and precious bottles. Legendary perfumier (and Cult Beauty expert!) Roja Dove shared his phenomenal knowledge and passion with us, which made for a fascinating way to experience the displays. He explained that fragrance should be viewed in a socio-economic context – the development of scents pre-empts/reacts to social conditions.
I found myself looking at the world's first eau de toilette bottle by Lubin. The earliest bottles are the sort you would see in an old fashioned chemist's window – this is because the art of perfume shares its roots with alchemy, sorcery and chemistry. Even Queen Victoria and Prince Albert's private scents were presented in humble chemist's bottles, which would then be decanted into beautiful crystal bottles by Boucheron.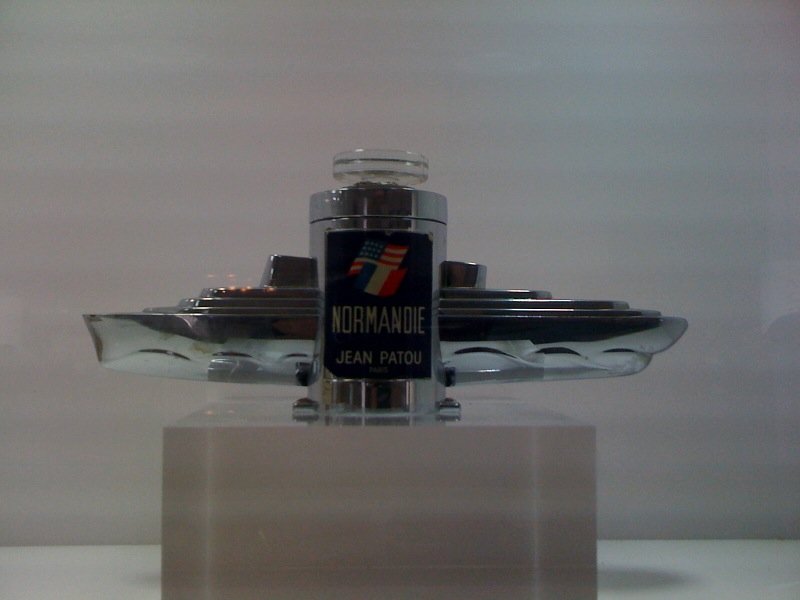 Other little facts I picked up: Guerlain created 'Jasmerelda' after being inspired by the popularity of Victor Hugo's Quasimodo and Esmerelda. There were bottles to hold scented ink so your love letters would be muli-sensory! Perfumers used Freud and the understanding of the subconscious when they were coming up with names for their scents, so instead of simply calling a fragrance 'Rose and Lavender', they would call it 'This is why I love Rosie…' – who was Rosie? What did she smell like? Better buy the perfume!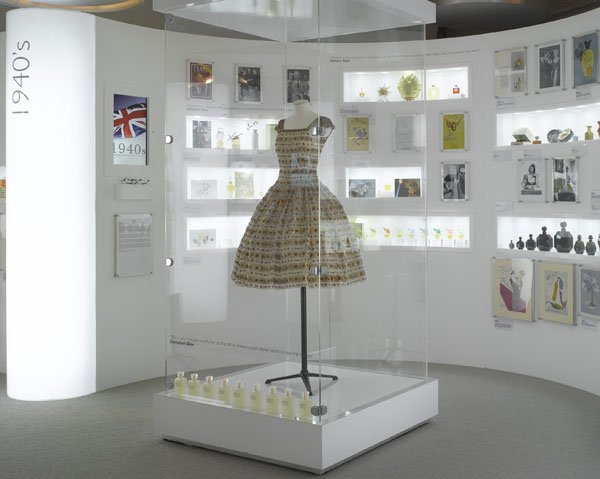 At the beginning, perfumers were very proud to talk about synthetic ingredients and the fact that they were made in factories because that represented modernity. It's interesting that the great scents wouldn't have been possible without the development of synthetic ingredients, so while we're obsessed with 'natural' these days, if it hadn't been for synthetics, we wouldn't have Chanel No.5!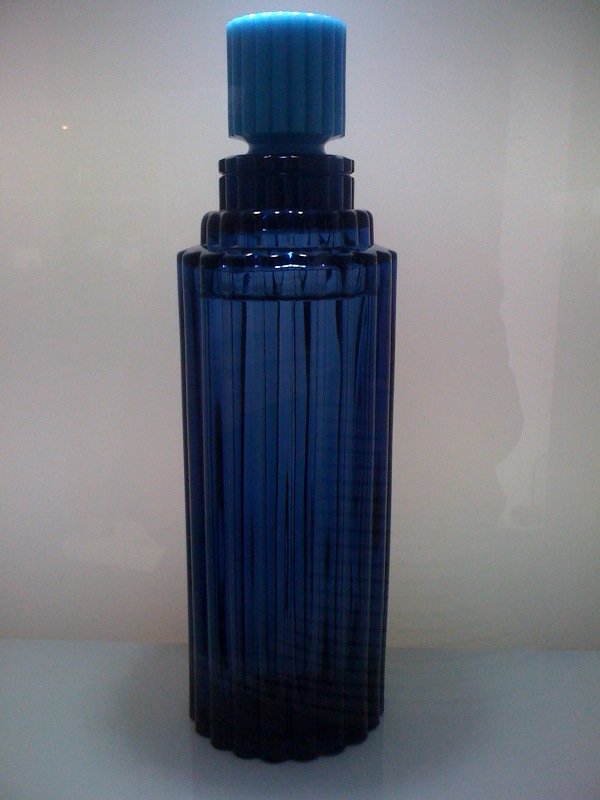 While pulling together items for the exhibition, Roja remembered going into the Floris cellar underneath Jermyn Street and discovering the details of the King and Queen's scents, as well as Winston Churchill's (apparently he was partial to florals.)
We heard how Coty and his neighbour Lalique created the modern concept of a perfume in a bottle in a box (before they fell out and Coty flounced off to Boucheron). We saw the epitome of modernity in a sky-scraper-shaped art deco bottle. We learned how in the '20s Paul Poiret was the first to unite couture and perfume and how scents and bottles were inspired by the hedonism of the crazy year and obsession with the Far East. After 90 years Chanel No.5 is still a bestseller, proving that a truly great scent can transcend time (the bottle's stopper was based on the aerial view of the Place Vendome by the way!) The same is true of the exotic-sounding Shalimar, which 80 years after its launch, has just had its bottle reinterpreted by Jade Jagger.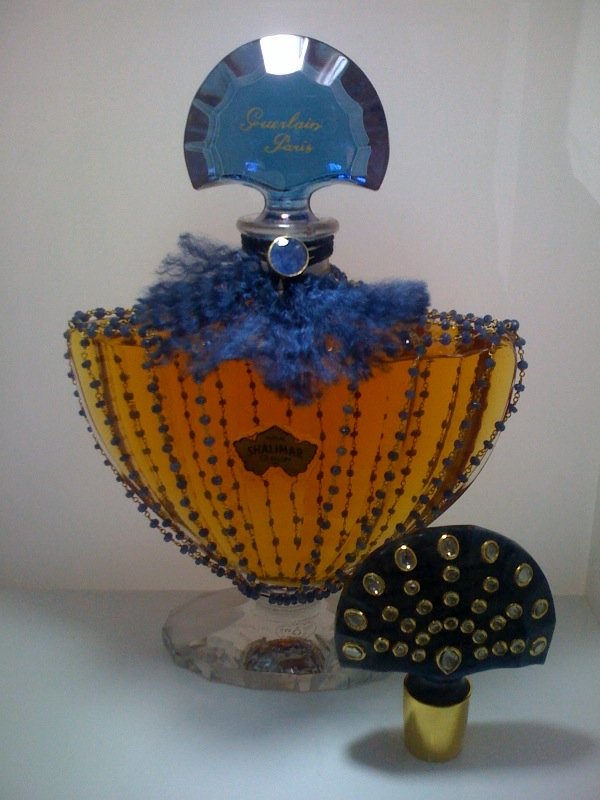 It was fascinating to hear about Worth's five perfumes spelled out a poem, one of which – 'Je Reviens' ('I will return') was bought by men for their wives during the war. Unbearably poignant.
We gasped at a bottle in Baccarat crystal covered in gold – wow! And ooohed over the original Dior dress that inspired the bottle of Miss Dior. There's a giant horse (Hermes), a giant shoe (Ferragamo) and lots more amazing stuff to bring us right up to present day. I felt particularly nostalgic hearing about the significance of CKOne – at that time, the aqueous note was born.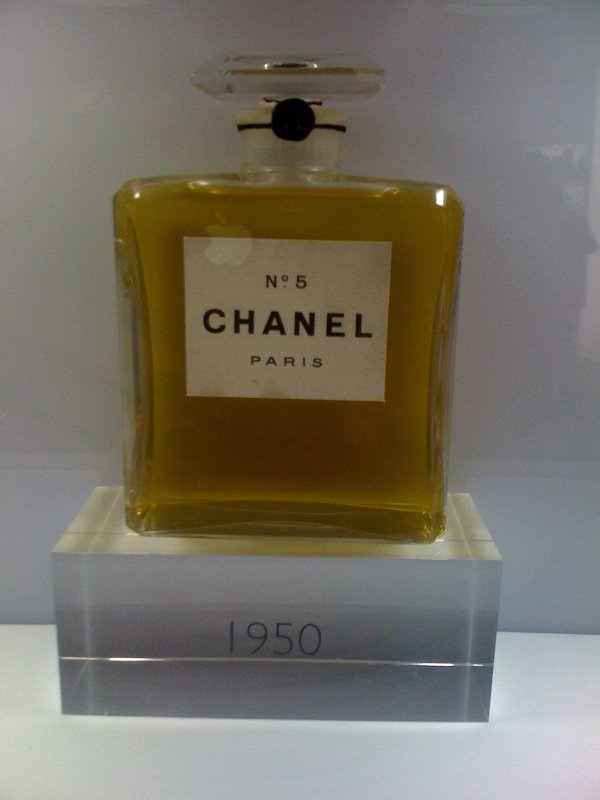 Roja's predictions for the future: A potent new trend is the collection of scents, for example Tom Ford's Private Blend. The internet has turned everyone into an expert. We don't want to be told anymore – the collection allows the consumer to pick and choose. Semi-oriental scents with strong floral notes as particularly popular right now. We are drawn to big perfumes, with familiar, comforting notes like vanilla (which make us feel safe – we associate it with comfort, sweets and grandma's baking!) Big natural materials like vetiver, orange blossom, and patchouli are also popular.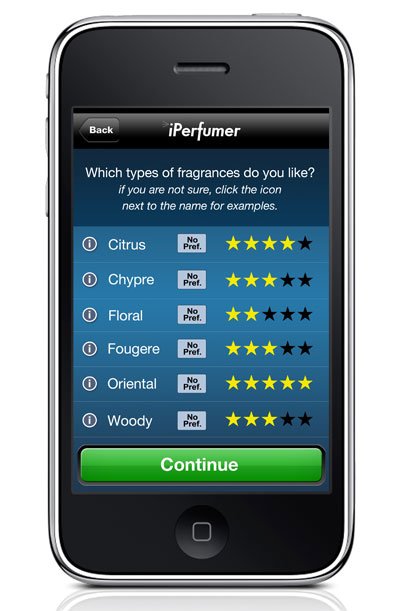 And bringing things bang up to date, the exhibition ends with a chance to play on Givaudan's iPerfumer app – which is so cool and free to download from the Apple App Store! You tap in as many of your favourite perfumes as you can think of (when put on the spot, I could only manage a dismal three) and it does some magical jiggery pokery and then suggests other scents you might like. Apparently I should be sniffing out Annick Goutal's Mandragore. The proof of the pudding (er, perfume?) will be in the eating (smelling!) so we shall see. Cutely, it also recommends male scents that would be suitable and I love the idea of wearing a masculine fragrance, so am definitely going to look into that too…