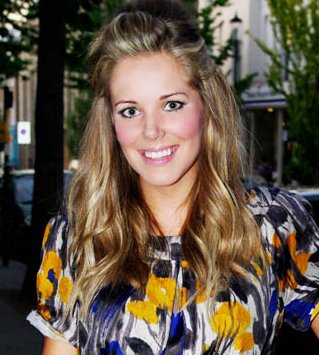 We're delighted to introduce Lydia Harrison – the newest contributor to the Cult Beauty blog. For her first assignment, she looked at the issues surrounding airbrushing in the fashion and beauty industries…
The debate over airbrushing has bubbled away for years and it still shows no signs of waning. Just this week the Girl Guides began a petition to get every airbrushed picture clearly labelled in magazines, while last year in France, parliament introduced a new law that now requires all digitally tampered-with images to be clearly labelled as 'retouched'. And while Brits are getting better at revealing whether any alterations have been made during the advertising or promotions of products, everyone knows that to achieve hair like Cheryl Cole and lashes like Penelope Cruz, some extra tweaking may have to take place!
The problem lies in the fact that while some of us accept that these shots have been manipulated to suit an advertising brief or publisher's taste, other young women take them at face value, which is why they're being blamed for fuelling insecurities. Attempting to live their life in the shadows of these pictures of perfection, the girls affected by the airbrush are not afraid to admit to spending time, money and effort on procedures and products that claim to replicate the smoother skin, slimmer stomachs and glossy locks we see on screen. What's even worse is that the people subjected to all the airbrushing are the beautiful people anyway – models, actresses and musicians whose good looks helped get them where they wanted to be in the first place. Case in point: Cameron Diaz. Everyone knows that she's no stranger to spots, but on the July cover of Vogue, her skin looked clear, creamy and with a natural flush of colour. Radiance at its best, she was less flawed, more flawless, and I for one was envious – if not a little bitter. I'm sure if we all had stylists, facialists, personal trainers and Photoshop wizards to hand every day, none of us would have too shoddy an appearance.
It got me thinking. How does all this airbrushing make those natural beauties feel? If they're the stop-and-stare stunners that people claim they are, how must it feel for them to have designers, editors and agents scrutinising over every teeny-tiny bulge or blemish? And who decides what constitutes beauty anyway? Even at 16, Fifi Newberry, who is being billed by Models 1 as the next big thing, has had to get to grips with people erasing, enlarging and shrinking her features to fit the editor's brief. "I've never known anyone to get upset by it," says Fifi, "but I am quite lucky as I've got good skin. I don't eat frozen foods, I drink lots of water and I wash my make-up off every night. Airbrushing can work to your benefit too – the night before I had a big modelling job I was bitten by a mosquito but by the time I saw the pictures, it had gone – it was great!"
Fair point. In fact, I guess when you think of it like that, very few of us would decline the opportunity to look picture perfect, despite our morals on manipulating. Until then, I suggest you do as I do and stock up on some good Complexion products – it's the best we're going to get girlies (for now)!
Catch up with all of Lydia's adventures as she makes her mark on the big city in Push on Fiver.