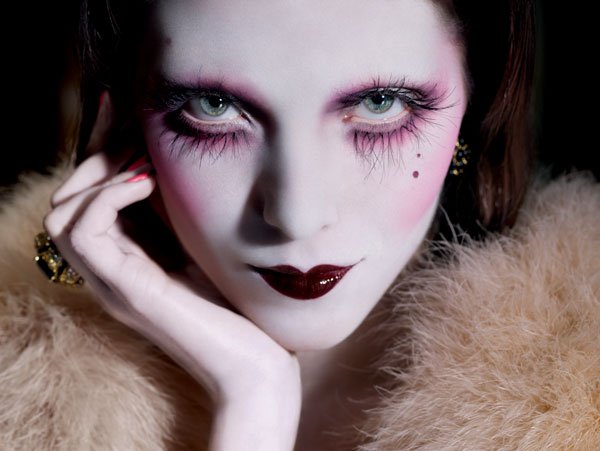 Cult Beauty caught up with legendary make up artist Alex Box, Illamasqua's Creative Director, to find out what inspires her and her top tip for always looking fabulous in photos…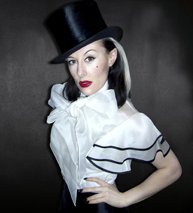 Illamasqua has a reputation for being quite extreme and counter-culture – how do you see people being able to bring this rebellious spirit into their everyday lives?
Rebellion comes in different forms and is totally personal. It usually manifests in breaking your own rules or rules you feel you've been made to follow. People developed other sides and alter egos to have places or explore different characters. So look at what it is you feel has constrained your choices and break them, challenge what others see as the 'day to day' and go out looking completely different as an 'other' you. Give the 'other' you a different name…etc It's amazing what breaking a few codes and perceptions can create in other people as well. It's sort of "well if he/she can do it, so can I", you're setting other creativity free also! Be your own work of art.

What inspires you in your work (books, films, music, people etc.)?
All of those things! I am a sensorial magpie that soaks in stimuli and influence from everywhere. Images, structures, art, music, styles, nature, magic, science all have their beauty and natural chaos. I love to look inside the everyday and find the extraordinary.

What 5 products would in your 'capsule make-up wardrobe'?
I love the idea of a wardrobe 'being' casually orbiting the earth looking down on everything at once! I wear a different costume every day depending on my mood and make up changes also but the capsule Alex Box make up look would be, sharp tailored eyebrows – so eyebrow cake and pencil and a sharp brush, three different contour brushes, Box Red lipstick and liner, liquid eyeliner, black mascara…I know that's more than 5 but I built rocket launcher on my 'capsule' and filled it with blushers.

Have you got a random beauty tip or trick?
In pictures put your chin down, half close your eyes and say 'Thursday' slowly if you want to look a bit saucy!

Where in the world do you find most exciting/visually stimulating?
London still amazes me after living here for 18 years. The art galleries, the people, the music, the buzz. I live in South London and the cultures are so mixed and varied, so I can go into an African shop and buy amazing printed kaftans then buy a Chinese gold peanut necklace from another shop, and so on and so on. I love to mix cultures in the way I dress or create so I still 'feel' the juice that runs through London's veins.

Do you have any advice for shrinking violets who want to step out of their make-up comfort zone?
Come into the light, don't shrink in fright, live for the night and take a bigger bite!

Your ultimate beauty icon and your favourite decade or era for style..
I don't really have icons, I have influencers. I don't follow any one particular, I want to create new hybrids of style. The era of all tomorrow.

Multi-tasking products are huge now – what would your ideal one do, and does Illamasqua have any plans to release it?!
All our products are multi-tasking by definition. We created all the products to be used anywhere and everywhere. Your product is a multi-tasking as your imagination lets it be.
Your favourite bar/club/shop/scene!….
Absolute favourite shop has to be 'so high Soho', an insane fancy dress shop selling everything from psychedelic mushroom hats to rubber elephant feet…I love it! It feels like my mind in shop form… I love the Wolseley for crystal glass tinkering Bellinis and wonderful brunch omelettes. The V&A Museum for constantly producing innovatively curated shows as well as their constant collection as well as the Tate and all the tiny new independent galleries springing up!

What is the definition of beauty for you?
Someone who is happy in their own skin and makes others feel happy about theirs.
phoebe frangoul
Alex Box is the Creative Director of Illamasqua.