We're delighted to introduce our newest guest blogger, Vogue.com Beauty Editor, Sharon Forrester! Sharon has her finger firmly on the fashion pulse and will be giving us her stylish insights into beauty trends and designer signings from her view on the Frow (that's front row dahlings!)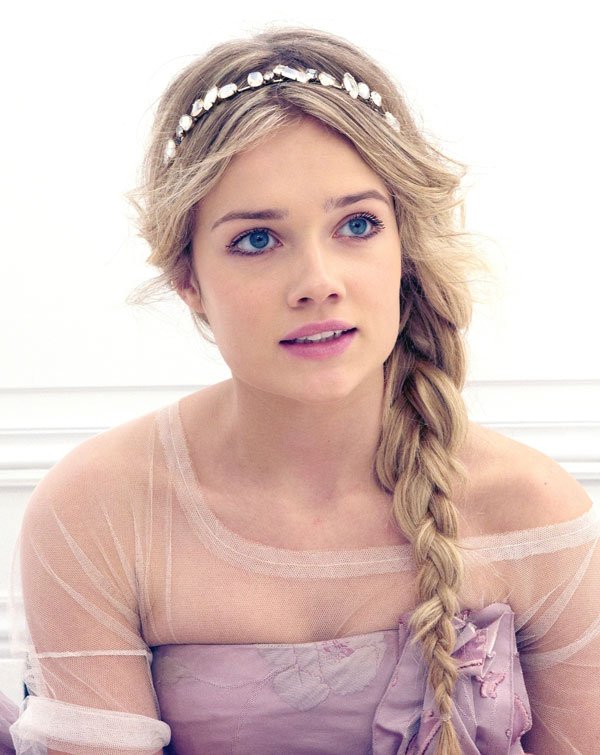 Today I'm wondering if perhaps the beauty industry's obsession with Hollywood faces is slowly beginning to wane. Recent announcements of Orlando Bloom signing with BOSS Orange and Natalie Portman's deal with Parfums Christian Dior may be news to the contrary; however, Nina Ricci is set to follow up achingly cool chick Zoe Kravitz – the current face of its Princess perfume range – with a relative unknown: 21-year-old musician Florrie Arnold.
I'm not too hot on music so maybe she's actually already been everywhere, but appearing in the upcoming campaign for the new Nina L'Elixir perfume (out in September) is certain to boost her star rating no end. So, who is Florrie Arnold? Hailing from just outside Bristol (hooray fellow Bristolian!), the quirky blonde used to be the in-house drummer for music production company Xenomania. She still drums as part of her electro-pop act, but has now also turned her hand to singing and songwriting, and even recorded a reworked version of Blondie's Sunday Girl for the soundtrack to the Nina L'Elixir ads.
While she favours practical clothing (jumpsuits for on-stage) and a low-maintenance beauty regime (no facials or therapies for this girl, just a monthly visit to Harrods for essential eyebrow shaping), her look is versatile and a fashion editor's dream I'm sure – so expect lots of upcoming shoots over the coming months. Good on you Nina Ricci for going against the Hollywood grain and snapping up someone fresh, new and not totally famous – yet. sharon forrester
Find out more about Florrie and preview her Nina L'Elixir ads at Vogue.com