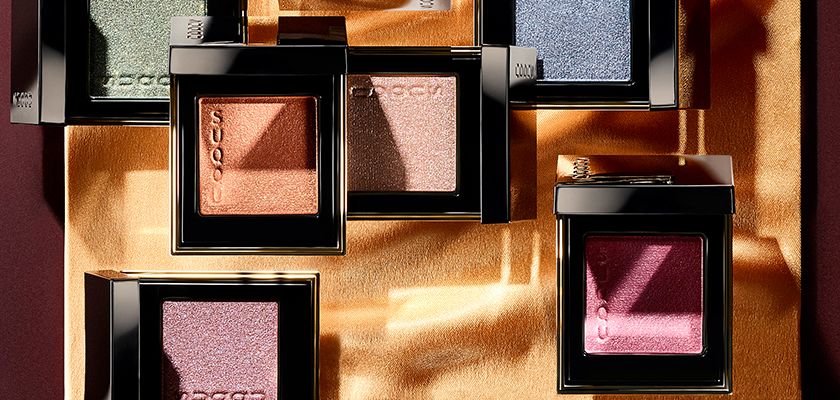 SUQQU
Founded in Japan and taking its name from the Japanese word for 'posture with attitude', SUQQU is the J-Beauty brand designed to effortlessly enhance natural, radiant beauty with its cult range of make up and skin care must-haves. Based on the principles of inner composure, wellbeing and serenity, SUQQU's foundations, powder blushers, and more help you achieve a natural complexion and enviably dewy complexion.

DISCOVER SUQQU
Born in 2003, SUQQU's ethos is built on the principles of enhancing radiance through natural essence and facial structures. Dreaming up minimalist products that seamlessly slip into your morning routine, the brand draws from individual brilliance to create products that work in harmony with all skin types. From feather-light formulas to subtly pigmented palettes, SUQQU makes you and your skin shine.

SUQQU's SUCCESS STORY
From launching its world-renowned GANKIN MASSAGE in 2003 to opening 70 plus stores across the globe by 2023, SUQQU has many success stories. Just three years after its launch, the brand was awarded Marie Claire's Prix D'Excellence De La Beaute award. And let's not forget all the skin care and make up products sold-out in its stores.
GANKIN MASSAGE
A pioneer of J-Beauty, SUQQU's original GANKIN MASSAGE method awakens your complexion and relaxes muscle tension in record-breaking time. In just three seconds, the massager loosens your facial muscles, promotes lymphatic drainage, and stimulates blood flow. How? By understanding and appreciating bone structure like never before.