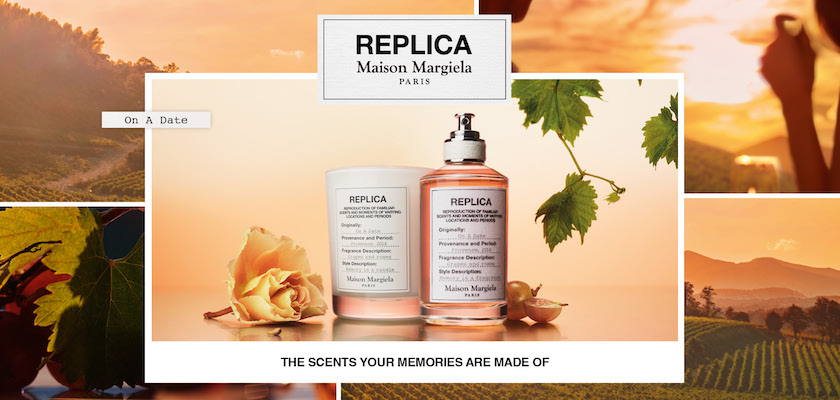 MAISON MARGIELA PERFUME
Famed for his cutting-edge collections, Belgian designer, Martin Margiela, launched his eponymous house in the late '80s, garnering fans with his irreverent twist on tradition. With his first fragrance – Untitled – launching in 2010, Maison Margiela Perfume has since spawned a swathe of unexpected scents which recollect specific points in time. The Replica series makes moments and memories wearable. Each spritz transports you to your favourite Beach Walk or a wild night spent at the Jazz Club...

DISCOVER MAISON MARGIELA PERFUME
Bursting with nostalgia, Maison Margiela's perfume, and now home fragrance, selection is based on the ethos that what we wear is an expression of our identity and past experiences. With signature scents such as the Jazz Club and Bubble Bath, the line takes you back to your fondest memories. From woody and smoky notes to vanilla and lily accord, there's a new signature scent for everyone to enjoy.
MEET THE MAKER: MARTIN MARGIELA
Martin Margiela's first took to the fashion industry in 1984, when he started working at Jean Paul Gaultier as a design assistant. Fast forward four years, and his eponymous label was born. Not fulfilled with the pressures of one label, Martin simultaneously becomes womenswear director at Hermes later in 1997. Passionate about challenging social and fashion norms, the creative quickly became renowned for his unorthodox designs and deconstructed silhouettes. Today, Maison Margiela pays homage to the founder's legacy and continues to push the boundaries of modern fashion and beauty while celebrating its unique heritage.
THE REPLICA SERIES
Bringing to life timeless moments cemented in our memories, the Maison Margiela's Replica perfume and candle series are designed to be lived wherever and whenever you want. From Lazy Sunday Mornings to evenings spent By The Fireplace, each scent is inspired by those precious moments. All you need is one whiff to transport your back to those specific scenes.