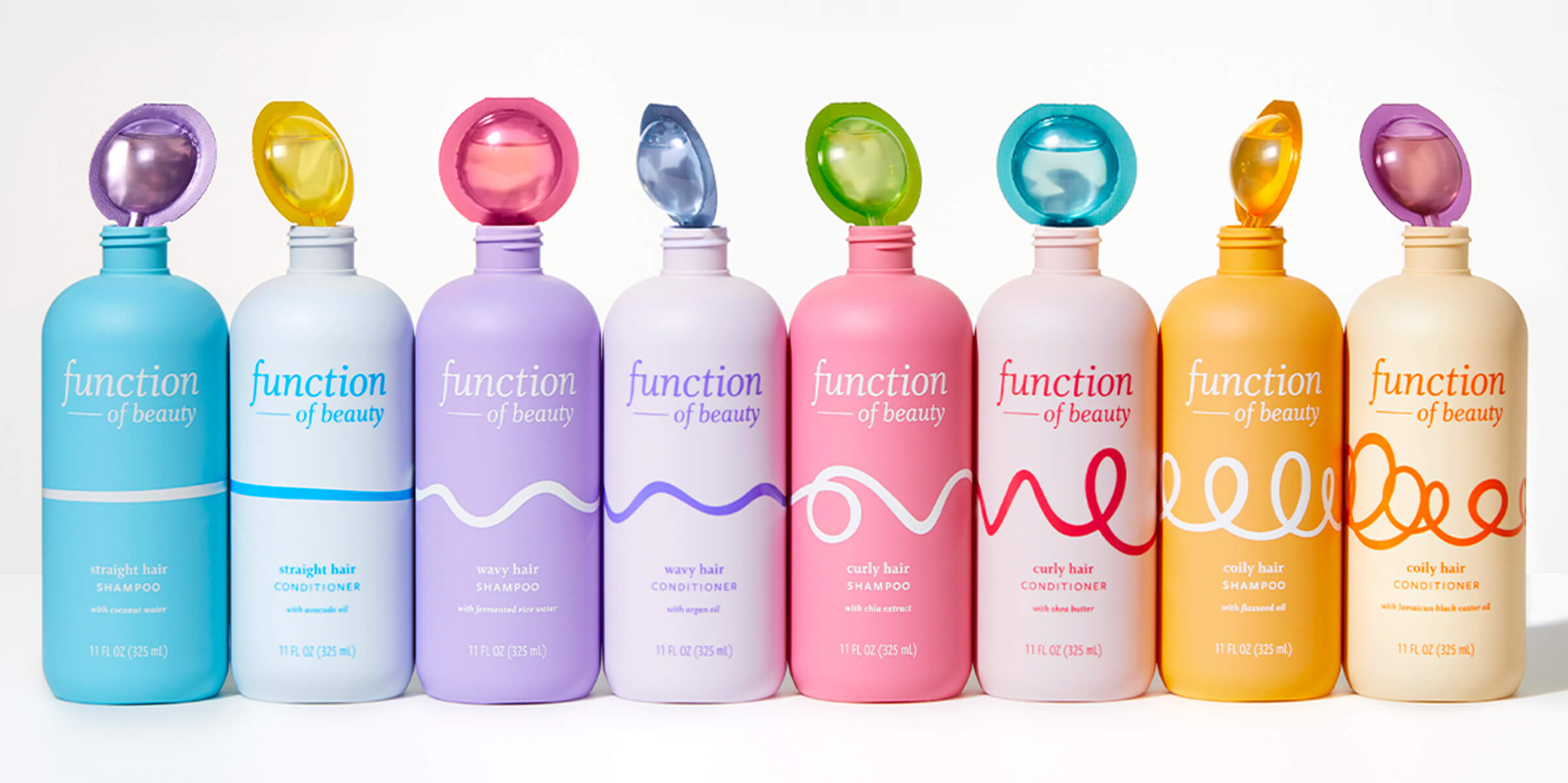 FUNCTION OF BEAUTY
Revolutionaries in all things hair (and science!), Function of Beauty's aim is to bring individualised hair care directly to you. Starting with handpicked ingredients, each unique vegan and cruelty-free formula is curated to harmonise with everything from your hair and skin type, to your preferences and salon-worthy goals.
DISCOVER YOUR HAIR GOALS
Reach your hair goals with handpicked boosters to help personalise your routine.
DISCOVER FUNCTION OF BEAUTY
Function Of Beauty was born from the belief that there's no one size fits all when it comes to hair care. That each and every person has their own set of unique needs that can't possibly be catered to using any old product! The pioneering brand was founded by a team of engineers, scientists and self-proclaimed data nerds in 2016, who created a clever algorithm to tailor-make the perfect hair care for each and every customer. They use hundreds of ingredients and packaging options to produce billions of potential combinations – so no matter your hair type, concerns and goals, there's a product that's perfectly suited to you.
QUALITY INGREDIENTS
The brand's approach is to use fewer ingredients, but ingredients that are targeted and high-performing, combining them to work together in the most effective way possible.
VEGAN AND CRUELTY FREE
All Function of Beauty products are 100% vegan and cruelty-free. Plus sulphate-free, paraben-free and dermatologist tested!
WORKING TOWARDS A SUSTAINABLE FUTURE
They're committed to operating responsibly and working hard towards a more sustainable future. Their shampoo and conditioner bottles are already made from 100% recycled plastic (and they're recyclable), and they source locally where possible to minimise transportation.