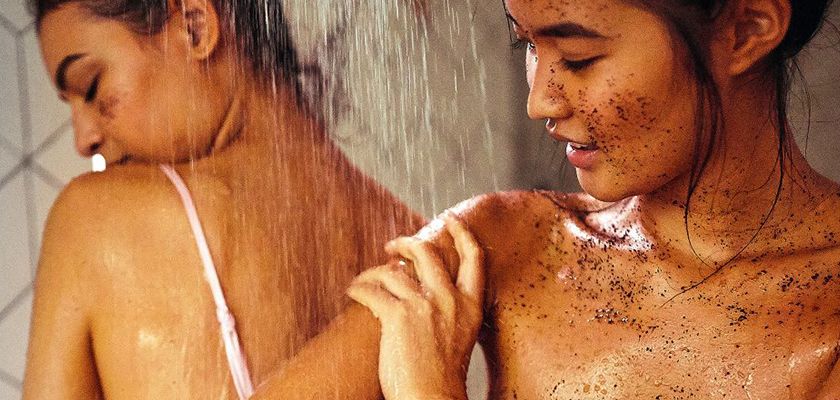 FRANK BODY
WE REGRET WE CANNOT SHIP FRANK BODY TO AUSTRALIA

Paying homage to your morning brew, frank body understands that caffeine doesn't only wake you up on the inside, but the outside too. Promoting healthy, happy skin while maintaining its pH balance, the brand dreams up a limb-loving line up of nourishing formulas derived from natural ingredients, native to Oceania. Plus, housed in the iconic pastel packaging, the products look great sitting on your shower shelfie too.

DISCOVER FRANK BODY
Beginning its journey in a coffee shop in Melbourne, Australia, frank body was founded by a group of friends who decided to take their coffee obsession to the next level. How? By turning their leftover grounds into a body scrub. The result? Smooth and rejuvenated skin. From buffing away dead cells to toning and firming your limbs, these coffee-powered formulas prove that a cup of joe goes a lot further than you think.

THE FOUNDERS' STORY:
The story of frank body began in a coffee shop in Melbourne, Australia, when five friends looked down into their leftover coffee grounds and imagined what effects they would have on the skin. After using their beloved brew's residue as a scrub, they soon realised it not only rejuvenates but soothes your skin, too. And thus, frank body's signature coffee scrub was born – along with many other limb-loving formulas (think nourishing butters, oils and sugar scrubs).
THE POWER OF COFFEE:
How does coffee help our skin? We're glad you asked. The renowned morning, afternoon (and sometimes evening) drink doesn't only wake up your inside, but your outside too. Maintaining its pH balance while promoting a rejuvenated complexion, coffee has a bountiful of body benefits. Not only does it banish breakouts to boost a glowing complexion, but it also acts as a physical exfoliation that smooths and soothes uneven patches. Now, who said one cuppa couldn't do it all?