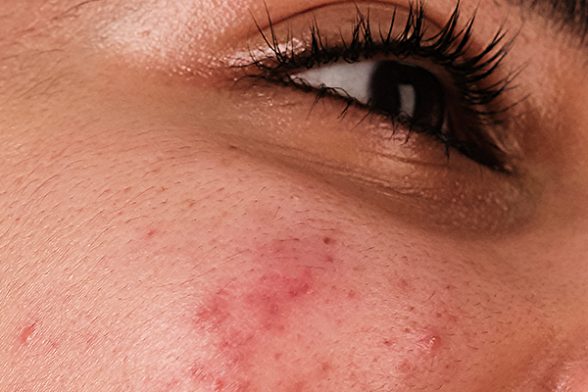 Frustrating little blighters that we're a tad too well-acquainted with, blemishes are a most unwelcome side effect of mask-wearing. But worry not, we have a solution (or two)...
You've got a hot date, and a massive spot plotting the imperfect time to erupt on your forehead. Who you gon' call? Cult Beauty of course!
Our Digital Marketing Manager Samantha is cool as the Cucumber Gel Mask she swears by... The go-to girl for all of team CB's most-complicated excel questions ("Er... how do I add up this column?"), she's also in-the-know about the next big things in beauty, fashion, footwear... sample sales! Our dwindling bank balances, and new-found Matcha Latte love are both her fault (and we adore her for it).