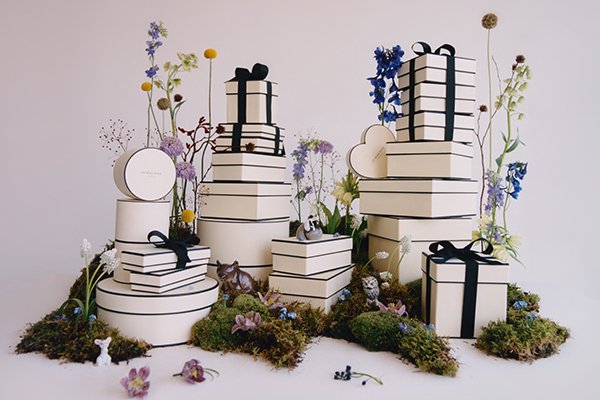 Let's face it, as far as British perfumers go, no name is more iconic than Jo Malone London. Rewriting the traditional olfactory rules since 1990, the brand's signature scents have the power to transport you back to your fondest memories, while capturing the emotions of those oh so special moments. Synonymous with its unique combination of complementary notes and luxury gift-giving, the English powerhouse dreams up alluring aromas that awaken your senses, skin and spaces.  
To pay homage to the brand in all its glory, here at Cult Beauty we've rounded up everything you need to know – from the best Jo Malone London perfumes to its signature scents. So without further ado, it's time to get up close and personal with your latest luxury obsession…  
WHAT IS JO MALONE LONDON
Located in a Grade II listed Georgian townhouse in Marylebone, Jo Malone London is a British fragrance and lifestyle brand that has won over many hearts across the globe. Celebrating the spirit of generosity and giving, it creates covetable bath, body and home fragrances for everybody to enjoy. But what makes the label stand out above the rest? Its iconic packaging, of course. Housed in the brand's signature cream and black boxes, these unexpected yet timeless aromas make for a thoughtful gift for your loved ones, or yourself – there's no judgment here! 
WHAT ARE JO MALONE LONDON'S SIGNATURE SCENTS
Where do we begin? Well, with each and every scent having a story of its own, the key to finding your favourite Jo Malone London signature scent is through uncovering the note pairing and narrative between each collection…  
LIME BASIL & MANDARIN
Ready to be hit with a wave of nostalgia? Taking you back to your very first love, the citrus Lime Basil & Mandarin line is the ultimate unconventional marriage that withstands the test of time. Powered by basil, the modern yet classic scent pays homage to the herb's rooted romance and remedies adored by monarchs and poets throughout the centuries. Instantly uplifting and revitalising, the blend of peppery basil and white thyme offers an unexpected twist to the Caribbean breeze. Boosting a summer lovin' all year around, this covetable cocktail evokes memories of the balmy beachside – no passport needed.  
Top note: mandarin 
Heart note: basil 
Base note: amberwood