More than just 'water', face mists have to be one of the most underrated products in the world of skin care. Whether you're looking for a morning boost of moisture, afternoon pick-me-up or an evening relaxation session, these hydrating heroes have you covered.  
With that in mind, here at Cult Beauty we believe it's time to shine the spotlight on the multi-tasking marvel. From how to use a face mist to the best face mists on the market right now, we've rounded up everything you need to know about this skin care saviour.  
WHAT IS A FACE MIST
Think of it like this – a face mist is the closest thing to a sprayable serum. Seamlessly slotting into your skin care routine, it's designed to be applied straight onto your face to provide an instant hit of hydration. Typically, powered by thirst-quenching ingredients (we're talking vitamins, extracts and essential oils), face mists also help to control excess oil, while looking to calm your complexion.  
THE BENEFITS OF A FACE MIST
INSTANT HYDRATION
Utilising a face mist is one of the easiest ways to give yourself an instant moisture boost. Flooded with a blend of hydrating heroes, they aim to revive dehydrated complexions while rebalancing, replenishing and recharging your skin.  
BOOSTS RADIANCE 
Generally water-based, face mists are a great way to dial up your dew at home or on-the-go. With just a few spritzes, they rescue dull complexions by enhancing immediate luminosity. For the best and glowiest results, opt for a formula that is bursting with botanicals and niacinamide. 
AIDS THE ABSORPTION OF OTHER SKIN CARE PRODUCTS 
Playing an essential role in your skin care routine, face mists work hard to improve the absorption of the rest of your products. Working like a sponge, they help your toners, serums and moisturisers penetrate more easily and effectively into your dermis.  
REFRESHES IN THE HEAT
Whether you're jetting off to your next getaway, or in need of a quick refresh, we suggest you keep a face mist close by at all times. Protecting you against the effects of humidity and heat, they're designed to keep skin hydrated while giving you a mid-day boost, whenever you need.   
ACTS AS A POLLUTANT DEFENCE
Like most beauty products, face mists' benefits depend on which iteration you choose. With that in mind, many are infused with skin-shielding ingredients that help protect you from pollutants (blue light, we're looking at you).  
ENHANCES YOUR MOOD
And, if all the above wasn't enough, face mists are also renowned as a mini self care ritual of their own. How? Well, while cooling mists are ultra refreshing and leave you feeling energised, their fragrances can also ignite your senses, putting you in a better mood.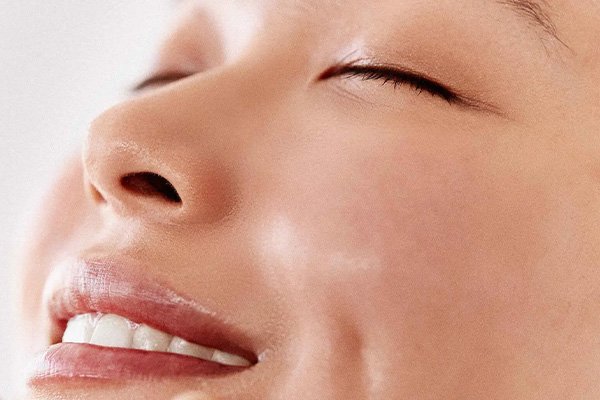 HOW TO USE A FACE MIST
While there are no set rules on how to use a face mist, for the best results we suggest following the steps below… Don't worry, you can thank us later! 
First things first, it's essential to understand that your face mists should be used immediately after cleansing your skin. 

 

Once your cleanser is rinsed off and your skin is still damp, spritz the mist onto a cotton pad and wipe it over your face

.

 

Next, spray the mist several times over your face (covering all areas), ensuring your skin is damp, before applying your next products.

 
 TOP FACE MIST TIPS YOU DIDN'T KNOW YOU NEEDED… UNTIL NOW
Ensure you have a 60-second window between removing your cleanser and applying your face mist:

as after this time evaporation begins to occur and your skin will dry out before getting a chance to absorb the formula. 

 

Use the mist on a cotton pad before spraying it on your face:

while spritzing the mist directly onto your face may be refreshing during the day, when applying the product in your morning and evening routine, it's best to spray it onto a cotton pad before wiping it around your face. This ensures it actually gets into your skin and removes any dehydrating minerals. 

 

Always finish your routine with a moisturiser:

this is a vital last step when using a face mist, as moisturisers feature protective emollients that seal in water, prompting your products to perform well. 

 
THE

BEST FACE MISTS

, ACCORDING TO TEAM CB