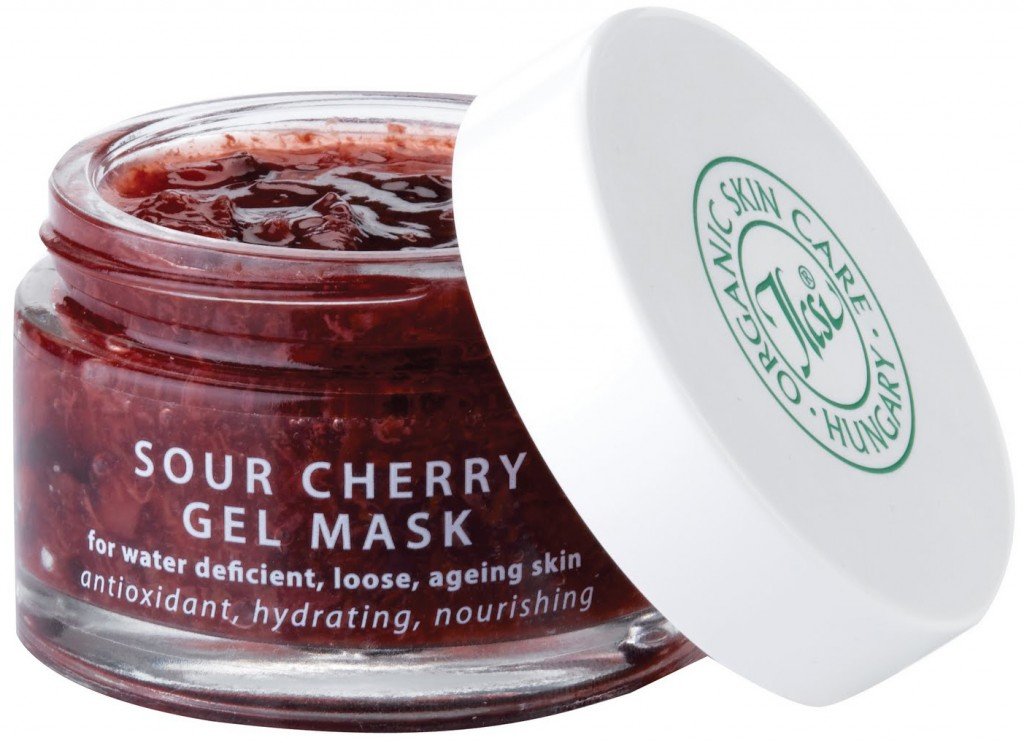 We all know the heartache that the disappearance of a much loved beauty product brings… 2 years ago the UK distributor of cult Hungarian natural skin care range, Ilcsi, suddenly disappeared off the face of the earth. I was inconsolable, with no warning I hadn't even stocked up! Ilcsi's Sour Cherry & Blackthorn Gel Mask looks and smells like jam, when you apply it you resemble an extra from 'The Day of the Dead', it's a highly amusing tool with which to scare boyfriends/flatmates/bailiffs out of their wits…

But the main reason I love it is it completely de-puffs and taut-ens one's face. It can even be used on eye-bags to make them disappear in 10 minutes (if your eyes aren't too sensitive). The natural pectins, flavinoids, fruit acids of the cherry tightens pores, resurfaces and tones one's face; while the Blackthorn – rich in iron – binds oxygen, improves circulation and collagen regeneration.
We first discovered the de-puffing excellence of this product early on in Cult Beauty's history when we were still working out of Jess' second bedroom and she accidentally poisoned her husband with fish. Here's his review:
"First of all I want to say I don't usually use stuff like this. However after suffering an allergic reaction and spending 6 hours in casualty with a severely swollen face (especially around the eyes) I was discharged, but still with the horrific swelling. 12 hours later having taken countless anti-histamines I was still in the swollen / not for public outings bracket. At this point I reluctantly – after persuasion of the 'what's the worst that can happen' type from the wife – smeared myself in this cherry jam stuff. Now for the next 15 minutes I looked even worse… however after I washed it off my face was unbelievably far less swollen and I could leave the house without a bag on my head."
"Aunt Ilcsi" is a Hungarian institution, known all over the country for her beautiful skin care range and sound, no-nonsense advice on TV. Everything in the range is immaculate, but the Sour Cherry Gel Mask will always sit in my top ten EVER list.