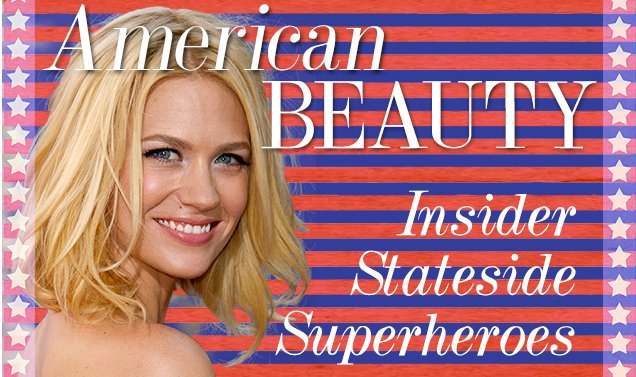 What is it about moving to the States?! It's like there's some kind of magic field spanning the Atlantic that polishes people up and makes their teeth nicer. Hugh Laurie, Kate Beckinsdale, Emma Thompson, Keira Knightley, Rachel Weisz are all examples of what we call the "USA-list effect".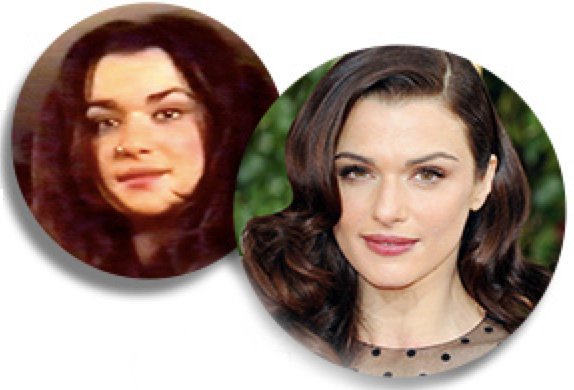 Luckily for us many of the experts who sit on the Cult Beauty Panel and choose the products we sell, are the people responsible for these transformations. They are the facialists and make up artists that work in teams to create these final, stunning looks. Here are some of the American 'magic wands' that perform these transformations:
If you want to combat both wrinkles AND blemishes this is 'The One'. Oxygen Plasma Potion uses what was once a Top Secret US military formula created to treat battlefield burns. It's incredibly fast-acting, anti-inflammatory, helps to accelerate cell renewal and kills the bacteria that causes acne. A true skincare wonder!
Peter Thomas Roth Laser-free Regenerator
Fake cosmetic surgery with this powerhouse of potent actives that turn your skin into a production-line for collagen to strengthen plump and firm; this also slows the wear and tear on your DNA that causes ageing to show on your face.
Sunday Riley Effortless Breathable Primer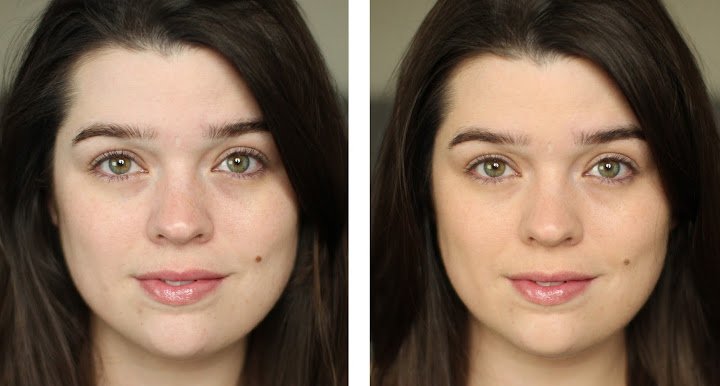 Many experts have fallen for this product, but none quite so lovingly as Vivianna Does Make Up (pictured right before & after) in her words – "It's billed as an oil-free, oxygen-rich, skincare-pumped, sheer tint of colour that can be used alone or as a base for makeup. It does exactly what it says on the tin, depositing a light wash of coverage that mimics the texture of skin. This stuff is seamless. Personally I like it most on its on, paired with a touch of concealer under the eyes; it stifles my redness, blurs away blemishes and gives a healthy dose of colour to my complexion." I have paraphrased, read full review here
Julie Hewett Cheekie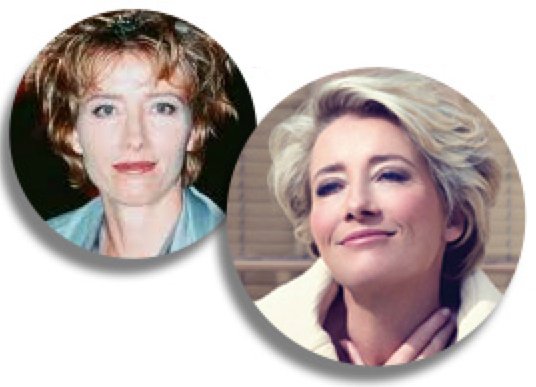 << From the lady who did this to Emma Thompson, Jewlie Hewett's Cheekie is the perfect way to youthen and beautify: "Dab high on your cheeks (after you powder) in an apostrophe shape into the hairline for a transparent flush. It never ceases to amaze me on every set I'm on how instantly addicted actresses get to my cheeky – Thandie Newton can't get enough of the rosie colour"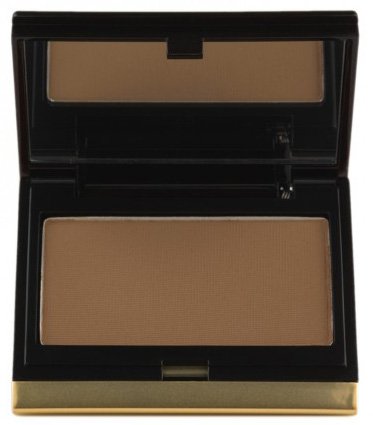 Kevyn Aucoin Sculpting Powder – While we are talking cheeks, this is the way to grow-your-own cheekbones. A subtle, matte powder that subtly slims and shapes your face how you want it to look.
3 Custom Color Clarifying Pencil – The easiest way to take 10 years of your face and add 8 hours sleep. This gives you that airbrushed perfection, but no-one will ever be able to put their finger on why.
RMS Living Luminizer – This is what gives the Vitoria's Secret Angels their glow. Enhance your best bits by applying this to the top of your cheekbones, eyebrow arch and centre of the nose. 100% natural!
Anastasia Beverly Hills Brow Kit – The secret behind fuller, more youthful and flattering brows. Anastasia does EVERYONE on the A-list!
Shop all US beauty products >>