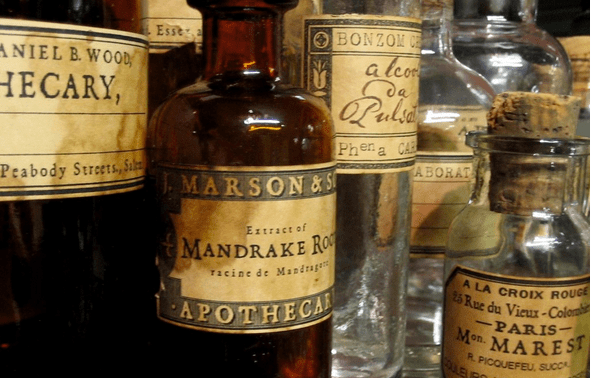 Scent is often something we're very protective of – a secret 'signature' we're loathe to disclose. Finding the perfect fragrance is like finding the perfect jeans, the perfect lipstick… or the fuss-free hair cut – something that makes the everyday seem infinitely easier, even when the world seems out to get us.
At Cult Beauty, we believe that scent should be distinctive yet unique. We steer clear of instantly identifiable perfumes and instead, scour the globe for innovative, evolutionary fragrances that are evocative, adaptive and universally bespoke.
Below are some of the scents we're adoring this summer… we're sharing them with you, reluctantly…
Originally created for Marie Antoinette, the 'recipe' for Black Jade was stolen after the unfortunate be-heading of its' maker. Jean-Louis Fargeon fell foul of the French Revolution ("couper sa tête!") and his wily apprentice – detecting the strong scent of opportunity – pinched the formula and thus guaranteed his future as 'Lubin'. A rich, floral chypre, this distinctive scent was inspired by Mme. Antoinette's rose-filled gardens at Versaille and is just as exquisitely extravagant as its infamous devotee. Opening with notes of Cardamom, Cinnamon and an incense-esque sweetness, this gives way to a floral heart of Rose and Jasmine before mellowing to a warm, seductive base of Patchouli, Tonka Bean, Vanilla and Ivory. Perfume fit for a queen (or a commoner).
The exotic aroma of Kai's signature scent of white flowers has been delicately blended into an Eau de Parfum spray. Kai's unique aroma and hard-to-find status has made it one of the most sought-after fragrances by those in the know – with its fresh, intoxicating blend of Gardenia, Jasmine, Tuberose and Lily it captures the irresistible fragrance of the tropics – a beautiful, fresh yet heady perfume that is perfect for late summer evenings. Developed in a small Malibu boutique frequented by ladies with the means to go anywhere (Reece Witherspoon, Julia Roberts, Charlize Theron and Naomi Watts), Kai has successfully bottled the scent of Hawaiian air.
SHOP KAI >>
A bright, zesty fragrance, Citron Citron captures the joy of summer sunshine with its vibrant citrus top notes, fresh green heart and subtle, woody base. Sicilian Orange, Lemon and Lime zing from the first spritz, closely followed by the bright, freshness of green Basil and cool mint. Base notes of Cedar and Cardamom sustain the aroma from morning 'til night to bring a burst of summer sunshine to even the darkest days. Think cloudless skies, crisp white cotton and ice cold gelatos as you drench yourself with holiday happiness. The brainchild of expert perfumer Lyn Harris, Citron Citron is clean, distinctive yet enduring and with one spritz transports you to rural Provence or Italian shores. As beautiful to look at as to wear, it's our dressing table lust-have!

4. REVELATION
With the warm woodiness of Wild Fig Tree, just close your eyes and inhale Revelation to be carried woozily to a sultry evening in the southern Italian sunshine. Evoking the lazy, languid quality of afternoons in late summer, the heady scent of ripe fruit resonates with an earthiness; Cedar Wood and Cypress Wood balancing the sweet notes with a musky, church-like quality we think perfectly befitting a Sicilian belladonna. Amber and Labdanum lend warmth, that simmers below the initial green burst and envelopes the wearer in a sensually scented cloak – perfect for watching the sun slowly set on Palermo.
A zesty, summery scent, Gorse by Laboratory Perfumes envelopes you in a citrusy veil of fragrance. Inspired by the flora of the English Countryside, its crisp top notes and gorgeous, powdery dry-down are soft and feminine, while Cardamon delivers a subtle, spicy burst to balance the sweetness. Refreshingly modern yet romantic, Gorse conjures scenes of sunny, seaside holidays or lazy hours lounging in an English meadow. The olfactory equivalent of a Sophia Coppolla film – beautiful, modern-vintage – you can almost hear the bumblebees buzzing.