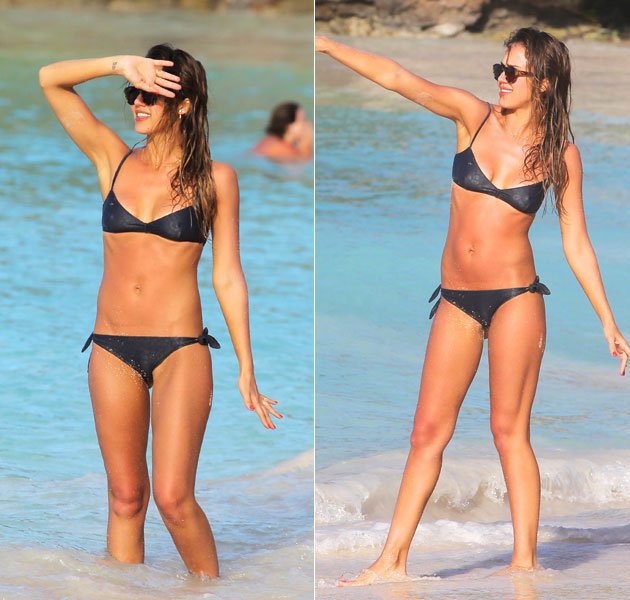 Want to lose 1 inch off your waist?
You're in luck! We've found a way to whittle your middle into submission, in just 30 days.
If the arrival of summer is a painful reminder of that new years resolution that didn't quite stick, you're in luck. Bootcamp for Tummies by Mama Mio is the accelerated path to abs like Alba's (Jessica Alba and Mila Jovavich are both fans).
In 3 simple steps, Bootcamp promises to smooth, slim and tighten your middle section. The Skin Tight Serum uses facial peel technology and applies it to the body as it exfoliates, tightens and nourishes loose or tired skin. While Get Waisted Body Shaper topically boosts your skin cells energy levels and kick starts fat burning. Add in 4 minutes of tummy taming exercises and you'll be well on your way to a marvelous midriff.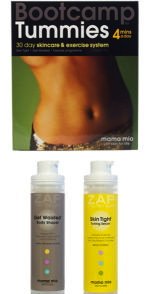 The Research
Daily Mail put it to the test with radio host, Amy Finaylson, age 32. For 30 days, Amy lovingly rubbed her mid section with Mama Mio's Get Waisted Body Shaper – and changed nothing else. No exercise. No diet. JUST the cream… and at the end of 30 days, fitness expert Dani Mears confirmed (using calipers) that she had not only lost an inch off her waist, but her hips as well. Weight watchers conducted similar research, and got the same results.
Step 1: 4 minutes of ab rehab. The Elevator and The Contractor, are exercises developed by Ab Guru Julie Tepler, and can be done while sitting in a chair (or the couch).
VIDEO: 4 exercises to flatten your tummy
Step 2: Rub one or two pumps of Skin Tight Serum to your middle section; below boobs to above pubes (their words not ours) and all the way around your back. Sit tight for 15 seconds while the serum works its magic.
Step 3: Using clockwise strokes, massage Get Waisted Body Shaper over the same area.
BONUS: Right now when you purchase Bootcamp For Tummies (or spend £40 on Mama Mio products) you'll receive travel sizes of Mama Mio's treasured Boob Tube (tightening cream for your neck and décolleté), O Mega Body Buff, and Skin Tight Serum for FREE.