PAN AM is set to be a mile-high Mad Men, promising a hot, weekly, 60's fashion & beauty injection into our lives. Based around the iconic, and now defunct airline, PAN AM will transport BBC2 viewers back to 1963, a highly glamorous era when the only inflight safety precaution was a bit of extra hairspray in case of turbulence. An age when being an air-hostess was the most alluring occupation you could possibly have and it was seen as totally acceptable to weight the stewardesses before every flight to check they hadn't slipped in their primary duty as totty….calm that internal feminist, see how far we've come and then enjoy the immaculately spot-on 60's fashion and beauty.

Patricia Regan, the head make-up artist for PAN AM, worked closely with Chad and Scott, owners of 3 Custom Color, to create a working palette for the show inspired by the 1960's stewardesses handbook that, amongst other things, required the gals to 'Wear a defined eye and coral lips and cheeks'. "My inspiration comes from extensive photographs of 1963—fashion, documentary, and people, as well as Pan Am history," says Regan. "I try to combine the style of the past and with the tools of the present to give a fresh new look!" Here's how she achieved it.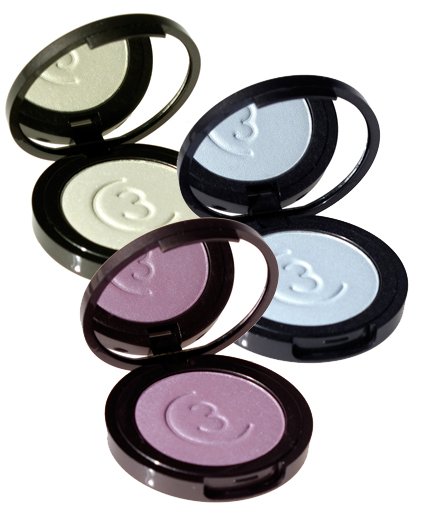 1) Apply a matte finish foundation and I love to use the 3 Custom Clarifying pencil on the inside step to really brighten eyes. 2) Brows are an important part of this look, brush and groom them to define natural fuller shape, fill in and extend a touch with a matching brow shade. 3) Apply eye shadow – in Cool Sky, Cool Celery – both used on Margot Robbie & Karine Vanasse or Warm Lilac – used on Christina Ricci & Kelli Garner – all over your eyelid to just above the crease. 4) Draw a line along upper lashes with either the black or brown Opaline Eyeliner.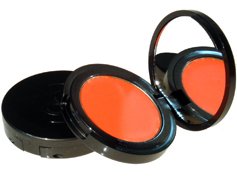 5) Apply a couple of layers of mascara, for extra drama, try a couple of individual false lashes on outer corners!
6) Add a generous sweep of cream blusher on the apple of cheeks. Three Custom Color Lip & Cheek Stain in Poppy is the coral I chose for this 60's look. 7) Finish with a lip balm over the top. To check out the finished look, tune in to "Pan Am" Wednesday nights on BBC2 – alexia inge