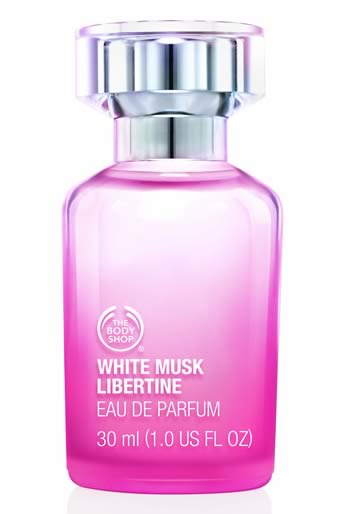 Today sees the launch of The Body Shop's new perfume campaign – White Musk Libertine, for which I am the Brand Ambassador. This job was all the more exciting because they wanted someone to encapsulate the idea of a 21st Century Libertine and thought of me!
I hasten to underline the 21st Century part and ask you not to confuse me with the 2nd Earl of Rochester for I am no more a debauched, immoral, lecherous, or wanton womaniser than Kate Middleton.
I am a free thinker, I follow my own inclinations and (generally) walk to the beat of my own drum. I encourage my friends to believe in the ability to better their lives, to be sexy in a chic, individualistic manner and above all to think freely without bias. I think this is what being a 21st Century Libertine is all about and this is why I loved the whole idea behind this scent. The Body Shop have focused on encapsulating this feeling of adventure and confidence by decorating your Vampire hot spots with their idea of how a Libertine might smell. And it's a darn sight better than what I imagine was the scent of the rampant Earl…
The perfume itself is a sensual, sweet scent, a play on their first "White Musk", which first launched in 1981 and which quickly became a Cult classic, now selling 2.5 bottles per minute. The Body Shop enlisted the Nobel Prize winning fragrance house Firmenich to design this fragrance. Dr Vincent Schaller used 65% rare musk which features in the top, middle and base notes, something that is unique to this perfume.
They've added floral notes of Sharry Baby Orchid and subtly sweetened it with Turkish delight and Chantilly Cream, whilst retaining their well-known code of honour by using cruelty free musk (a first back in 1981) and Organic Community Fair Trade sugar-cane alcohol. 30ml Eau de Parfum – £12, the 60ml Eau de Toilette – £14.
Here is a little video we made of me running around town being a Libertine minx to celebrate the launch. olivia inge