According to Michelle, 37% of Europeans will continue to use a product even if it's not doing anything for them. We all know someone who doggedly supports a brand that we know is doing them no favours. A good rule of thumb with skincare is, it you don't see some improvement in a week it's not the best product for you. We have Alpha H on Cult Beauty for exactly this reason, it produces visible improvements to difficult skin, quickly and at an affordable price (£15-£46)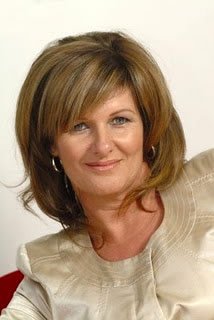 The founder Michelle Doherty popped in to see us last time she was in the UK, so I took the chance to ask her a few questions:
Alexia: What made you start a skincare company?
Michelle: I developed terrible adult acne in my 20s which, like any sufferer, I found incredibly debilitating. Having such inflamed skin touched all aspects of my life from work to social interactions, even my marriage (I used to get up an hour before my husband to cover myself in make up, I couldn't even show him). Nothing worked for me, treatments, drugs, homeopathy, I was like a walking wallet for any fad or company that uttered the magic words, 'acne cure'. So I decided instead of throwing my money at them, I would invest it into finding a solution.
Alexia: How did you do it without serious money behind you, you have some mighty competitors?
This is why we chose the salon route, proving person by person that this range would not only help their specific concerns, but maintain a skin quality they never thought they'd achieve. If your satisfaction and repurchase rates are extremely high you don't need to market constantly to survive, word of mouth is a powerful thing.
Alexia: When you started Alpha H 20 years ago, what made you centre in on Glycolics when no-one else was?
Michelle: I worked out that for fastest results I had to somehow harness the skin's own functions, to make it heal inflammation and strengthen itself. Glycolic acid has so many benefits and was being used by dermatologists in scarcely high doses at the time. In my products the lower dose of sugar-cane derived glycolic acid works by gently irritating the skin, triggering defense mechanisms like synthesising more collagen and speeding up cell renewal.
It also dissolves the bonds that hold dead skin cells together. When dead cells clump together, a blockage occurs in the pores inhibiting the flow of oxygen and allowing the acne bacteria to breed, causing acne. All I needed to do was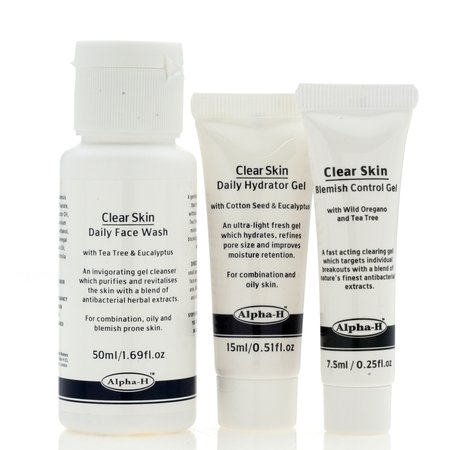 find the best dose and accompanying ingredients for safe usage by the general public.
We were also one of the first skin care companies to use hyaluronic acid 18 years ago and I plan to be saying the same about ingredients we are pioneering now in 20 years.
Alexia: So your latest launch is the Clear Skin Range, what took you so long to produce an acne targeted range if this was the reason you started Alpha H?
Michelle: All of our products work well on oily, acne prone skin but I wanted to get more specific and create an easy to use range for all ages encountering these problems. I've used my years of personal experience in this specific area to bring out a trio of products that will help people like me and the improvements in your skin are gratifyingly fast.
NB Always use a high daily SPF if you are habitually using glycolics because they do make your skin more sensitive to the sun. alexia inge