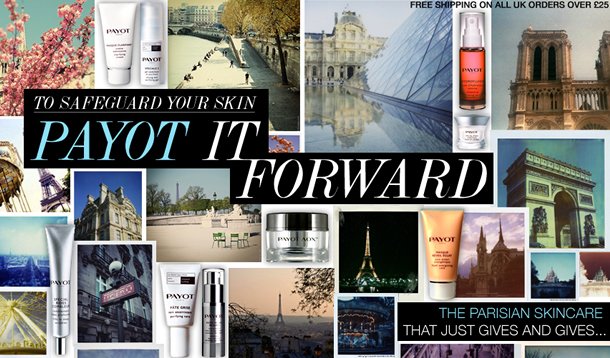 Payot is one of those underground, secret brands that French women use to achieve that 'effortless beauty' for which they are so well known. This Parisian spa range was founded in 1927 by beauty visionary, Dr. Nadia Payot – the first to combine the knowledge of physicians, herbalists, beauticians… and physiologists into product development.
Unusually for the fast-moving world of skin care, many of her formulas were so spot on, they remain unchanged today – how many products do you know that have received over 80 years of successful consumer trials?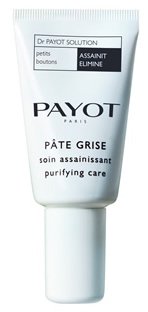 Pate Grise Overnight Spot treatment, £15
This magic-wand of a spot treatment banishes breakouts by simultaneously slowing down oil production & accelerating the blemish's life-cycle, so it matures & disappears faster (pictured right).
Special 5 Blemish Drying & Purifying Gel, £15
A double-action drying & purifying gel with salicylic acid, Tea Tree oil & Sulphur, which speed up the healing process of spots after Pate Grise has drawn out the impurities.
AOX Complete Rejuvenating Care, £140
An anti-oxidant packed, anti-ageing daily moisturiser (pictured left), brilliant if you are experiencing accelerated ageing caused by a high stress lifestyle in a polluted environment.
Do you ever wish you could smooth and fill the lines on your face like a sculptor modeling wet clay? This not only instantly fills lines, it works long-term to smooth them out.
Rides Relax, Wrinkle Corrector, £80
A great way to kick off an anti-wrinkle campaign! This Botox-like serum (pictured right) relaxes skin contractions that crease it & stimulates collagen synthesis to plump & firm the area.
Masque Clarifiant, Clarifying Mask, £25
This gentle, clarifying French Clay mask absorbs excess oils, extracts impurities & deep-cleanses pores, shrinking them without drying out your skin.