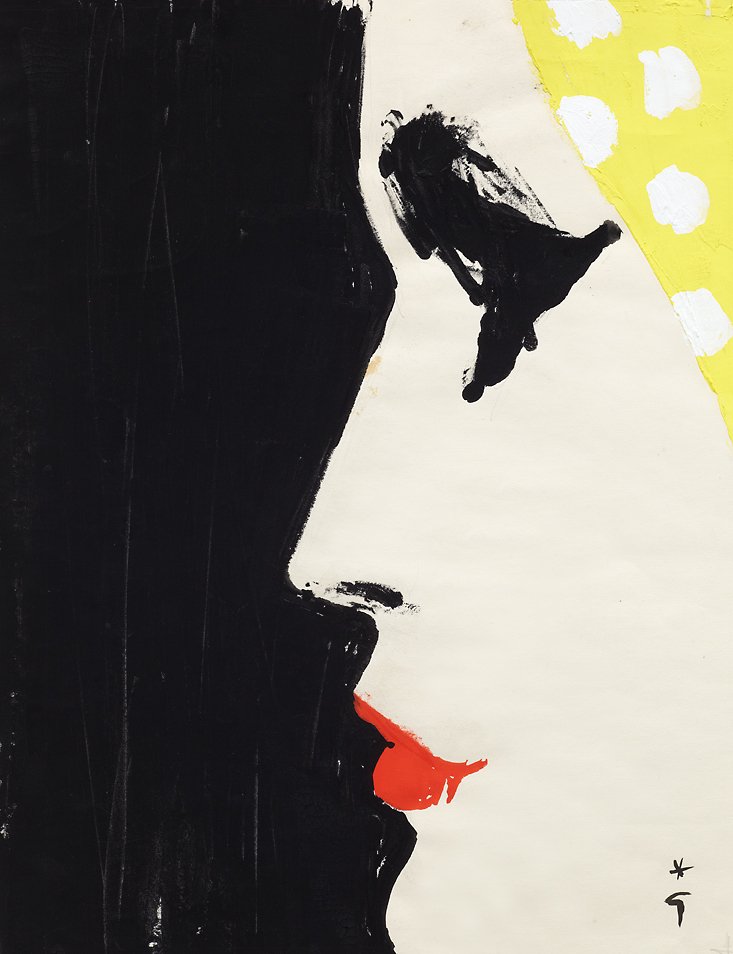 Monsieur Gruau is having a moment right now. The legendary fashion illustrator's work is the subject of a new exhibition at the Fashion Illustration Gallery from now until December 4 as well as at the exhibitions Dior Illustrated: René Gruau and the Line of Beauty at Somerset House and Drawing Fashion at the Design Museum.
Even if you're unfamiliar with the name Gruau, you might recognise his distinctive style as it's always popping up on birthday cards, in magazines and books and on posters. The bold, confident lines, the vibrant colours, the elegant woman in wonderful frocks – a fantasy of couture, elegance and glamour.
The exhibition at FIG shows works by Gruau on paper for the front covers of International Textiles – the first global fash mag. Gruau's work adorned the cover from 1946 to 1984 and it's fascinating to see how his style evolved over the decades, from the stylised, aristocratic women he depicted in the '40s and 50s, to the playful, kittenish creatures of the '60s.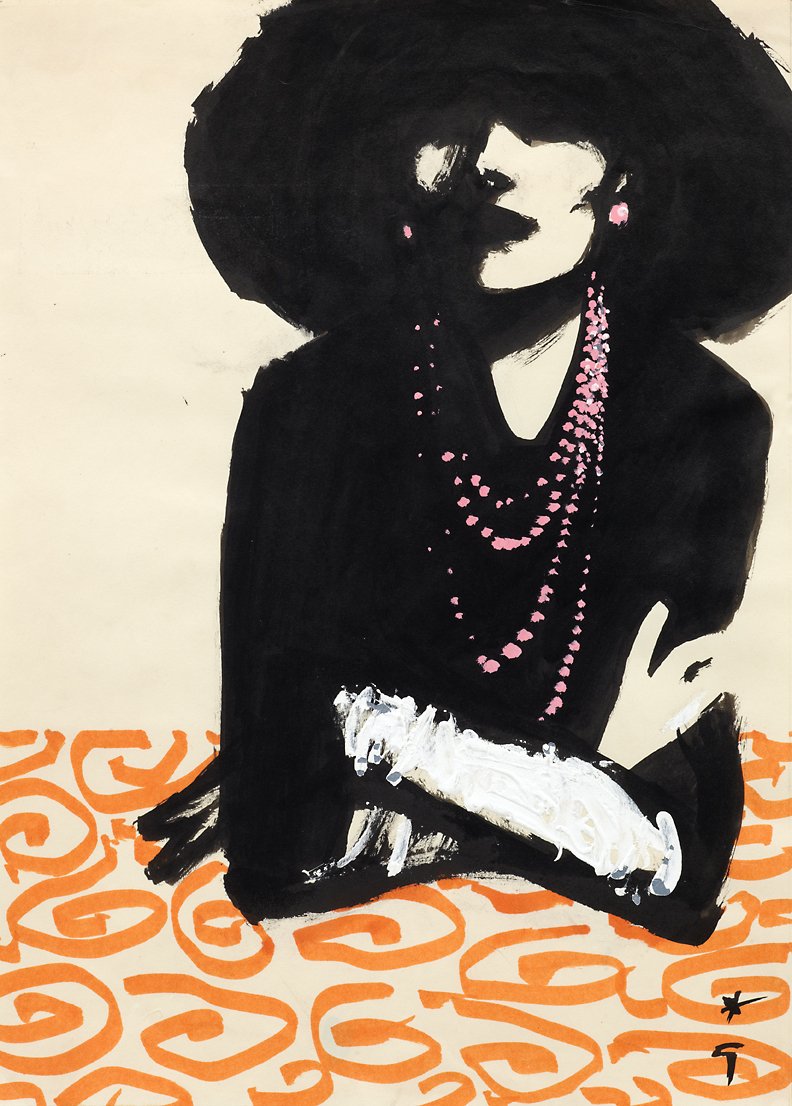 His skill lay in the seemingly effortless way he could capture an elegant stance with just a few confident strokes of his brush and you can see this most effectively up close at the exhibition. The pieces are all for sale, with prices starting at £10,000 – if we were allowed just one thing on our fantasy Christmas list this year, a Rene Gruau work would be it.
Rene Gruau ( 1909 – 2004 ) Cover Art/International Textiles Magazine runs until December 4 at the Mayor Gallery, 22a, Cork Street, London W1S 3NA. www.fashionillustrationgallery.com