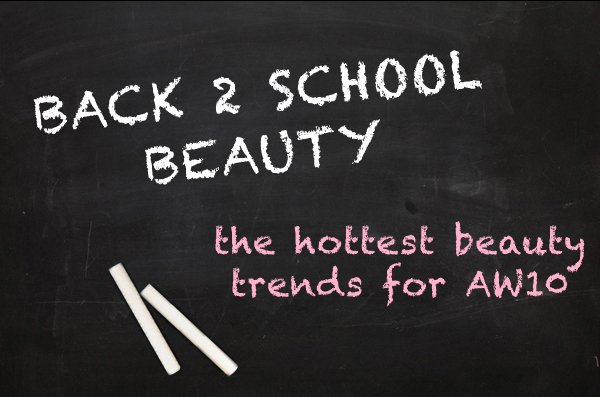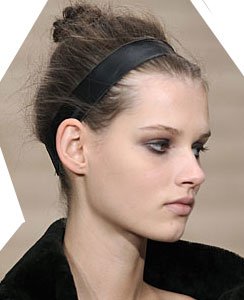 It's almost time for the new beauty term and there's nothing we love more than emptying our make-up bags and starting afresh with shiny new products (it must be a hangover from our school swot days when nothing got us more excited than loads of lovely fresh stationery… ahh… stationery!) Ahem! Anyway, we decided to canvass our expert panel for their insider tips to the hottest trends for AW10, plus ways to adapt your summer style to the new season with minimum fuss and bother. And that's why we love them!
Marc Trinder at Charles Worthington: "A strong look for AW10 hair is the braided bun we created for Erdem. We took inspiration from the collection which was all about interesting juxtapositions, mixing unexpected textures, and translated this through to the hair. A traditional fishtail plait was knotted into a tight, high bun paired with textured, roughed up sides. Structure was added to the messed up style with a natural leather headband, reflecting utilitarian saddle leather belts."
Rose-Marie Swift of RM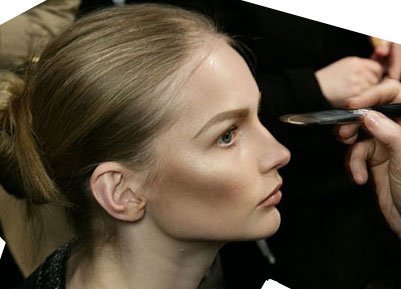 S Beauty: "Every season makeup trends come and go… some being realistic and some are completely unrealistic. For the first time in fashion history I am seeing a trend and awareness towards cosmetics containing cleaner ingredients. With that trend comes an emphasis on fresher, cleaner more natural looking skin – skin that glows and makes a statement towards health. I am seeing darker eye makeup in dark brown/silver shades (such as my karma cream eye shadow…coming soon) rather than traditional hard black eye shadow. There is an emphasis on more sexy earth tones on the eyes even towards shades of burgundy browns. Lips go anywhere from a natural shine to the mouth (coming soon lip shines in moment and bloom) focusing drama back to the eyes or a pop to the mouth with slight 50's influenced shades (smile lip2cheek)."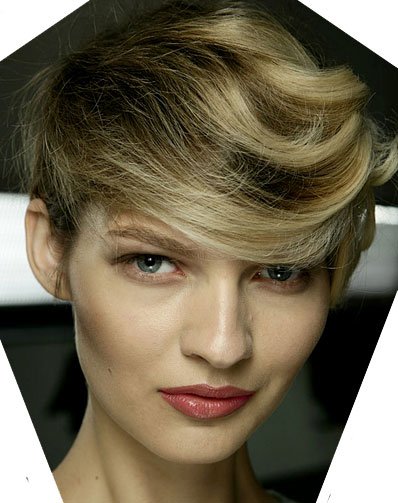 James Corbett: "The hair technique I'm loving at the moment is Balyage. I am taking it a step further and doing the Ombre effect. It is painting the lightener from the mid shaft down to the ends. It is perfect for recessionistas on a budget as it lasts until you cut your hair, gradually working its way further down your ends." Paul Edmonds is also a fan, explaining that this method is particularly good for long hair, because foils and heat aren't used. This French word means 'to sweep' and is a method that mimics nature's way of highlighting hair by gradually lightening it from root to tip. The stylist paints on the colouring agent with a brush and paddle in a sweeping motion, allowing them to be quite free and less methodical. They apply less lightener at the roots and more at the ends of the hair which looks more natural (and makes dealing with regrowth far easier). The result is natural-looking, honey-gold highlights (think Gisele's sexy sun-kissed waves).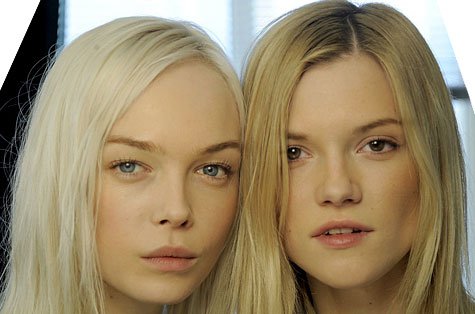 James Read: "This autumn is going to be about the Au-Tan which is one fine layer of self tan, sprayed onto the body in fast motions and washed off after 6 hours to leave the skin with a light glow and also take the edge off pale skin. It's going to be about light, natural-looking tans to fit with the nude colours seen on the AW catwalks and as we go into winter it will be about the English Rose Tan. The days of the 'Tango' look are way behind us.
The layering technique is big this year, it's about building your tan up in fine layers, mapping your body out in stages and then starting from your face and working down, going down in fast motions. This will help your tan fade evenly and deepen your colour. I am loving Fake Bake's new fashion tan range for New Look, the first for a tanning brand, aimed at 13 years up. He-Shi. Express Liquid Tan is great, easy to apply, very natural looking on the skin, non-streaky allowing you to tan and go. Fake Bake are also bring out a Flawless tan, that's also liquid and works in the same way. Apply both with a tanning mitt. More celebs are stepping away for the over dark tans, opting for more of a natural looking tan. The days of the Tango look are way behind us."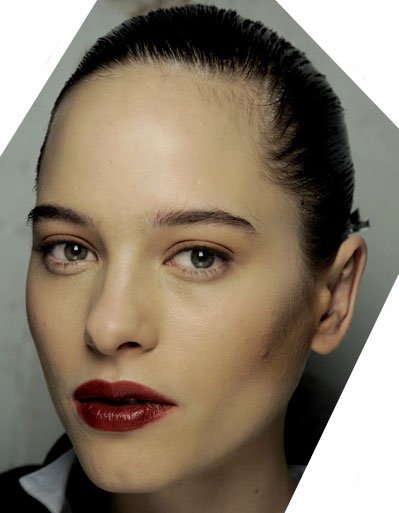 Sara Raeburn: "This season there's something for everybody – you just need to decide if you're a lip or an eye person. Lips have got to be precise so invest in a great lipstick and a lip pencil. Hot winter colours range from blackcurrant or raspberry at Dior, to pillar-box red at Chanel and orange at Karl Lagerfeld. And make sure you have good eyebrows and mascara. It's a very chic French look – put a mirror on a table and practice with a pencil, outlining and colouring the shape of your lips, then applying lipstick and blotting for maximum staying power. Practice makes perfect. Match your nails and lips (as seen at Chanel) and you'll look très Francaise! For this look you need good brows and nude eyes but a great mascara.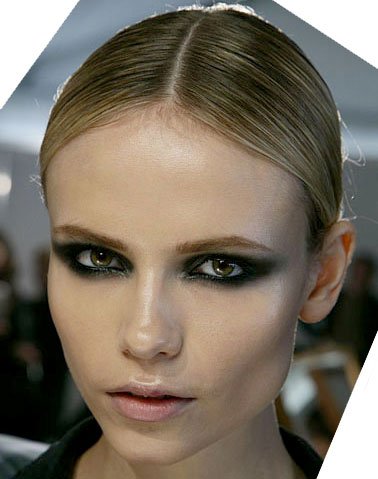 If you're doing strong eyes, do a nude lip with a gloss for a translucent, perfect pout. A vital ingredient for all winter lips is a good lip balm to keep them in great condition.
All skin on the catwalk looked beautiful so you've got to have great skincare and invest in a great foundation [we love Face Atelier Ultra Foundation] to achieve a beautifully matte finish. If you don't wear a lot of make-up do the nude-on-nude look (as seen at Louis Vuitton). Concentrate on sculpting and shading the face and cheekbones."
A great investment for winter skin is an at-home facial kit, which for Sara would include a gorgeous face oil like Olio Lusso and a great face mask.