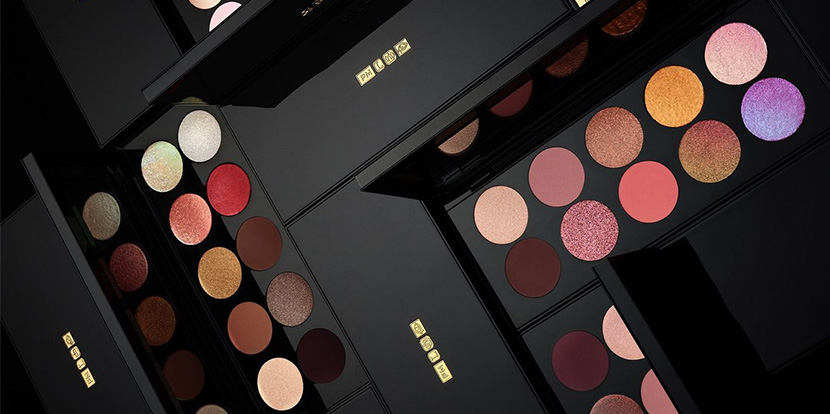 PAT MCGRATH LABS
WE REGRET WE CAN'T SHIP PAT MCGRATH LABS TO AUSTRALASIA
Hailed as the mother of make up, Pat McGrath is one of the world's most loved and celebrated British artists to ever grace the faces of catwalks, magazines and campaigns alike. With super-pigmented formulas and multi-dimensional eyeshadow palettes, Pat McGrath Labs is synonymous with truly luxurious cosmetics. With a collection boasting foundations, blushers, and lipsticks, get ready because Pat McGrath Labs has finally landed...
DISCOVER PAT MCGRATH
With a career in the make up sphere spanning two decades, Pat McGrath Labs formed in 2015 with the initial GOLD 001 eyeshadow compact (which sold out in seconds!). Since then, Pat McGrath Labs has continued to grow, delivering seriously dazzling make up. Famed for the Mothership eyeshadow palettes, the brand has evolved to include super-pigmented lipsticks, high-impact blushes and silky complexion enhancers.
WHO IS PAT MCGRATH?
Dubbed the mother of make up by many, Pat McGrath is one of the world's most influential make up artists of our times. With a career spanning over 25 years, Pat McGrath has worked with some of the most legendary icons within fashion and beauty. She is the conceptual genius behind beauty runway looks for Prada, Dior, Burberry, Givenchy, Gucci, Lanvin, Louis Vuitton, Versace, Maison Margiela, Yohji Yamamoto, Valentino, Bottega Veneta, Balenciaga, Calvin Klein, Loewe, and McQueen, to name a few. Plus, she is also Beauty Editor-at-Large for British Vogue. A true make up maverick, Pat McGrath is the face behind make up trends we've all tried and tested!
BEST SELLERS
Famed for her Mothership eyeshadow palettes, these have had a cult following since first being released. The Mothership I: Subliminal palette was the OG, and featured all the masterful make up artist's go-to hues used on shows and shoots for the last 25 years. It's gone on to be developed further, with seven variations featuring an array of super pigmented shades from dusty pinks and seductive coppery reds to dreamy shimmery hues.