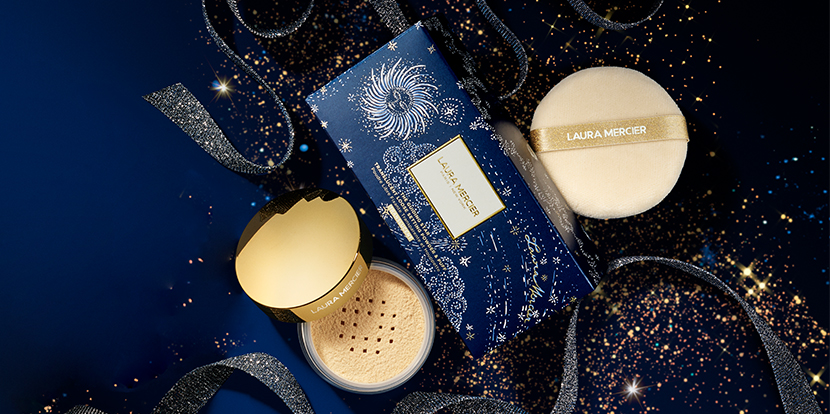 LAURA MERCIER
Founded in 1996 by the world-renowned make up artist and pioneer of the 'flawless face', Laura Mercier is worshipped for its über-iconic loose setting powders, phenomenal primers and perfecting concealers - not to mention its game-changing edit of tinted moisturisers. And it doesn't just do make up, oh no. Don't miss its skin care and body care, including its sumptuous 'honey baths' and multi-tasking moisturisers.
WE REGRET WE CAN'T SHIP LAURA MERCIER TO AUSTRALASIA
DISCOVER LAURA MERCIER
Laura Mercier is a world-renowned make up artist and the innovative (and genius!) force behind the world-renowned brand. Born and raised in Provence, France, Laura originally began training as an artist in Paris before channelling that creativity into make up artistry - and boy are we glad she made the move.
In the 80s, Laura moved to New York to work as a make up artist, and in the 90s, unable to find the exact textures and colours she wanted, she began experimenting and mixing her own formulations. In 1996 she launched Laura Mercier Cosmetics. Et voila, her signature flawless complexion was born.
She is intrinsically inspired by the sophistication, effortlessness and confidence of the classic French aesthetic, and the bold and spirited energy of NYC.
THE FLAWLESS FACE
Since the brand was founded, Laura Mercier has led the trend of embracing natural and effortless beauty, pioneering the no-make-up-make-up look and the 'flawless face' with a cohort of iconic complexion products.
INDIVIDUAL BEAUTY
"What makes you unique makes you beautiful".That's Laura's philosophy, inspiring women and giving them the confidence to embrace their individual beauty.
AGAINST ANIMAL TESTING
While Laura Mercier products are not vegan, they don't test their products or ingredients on animals.