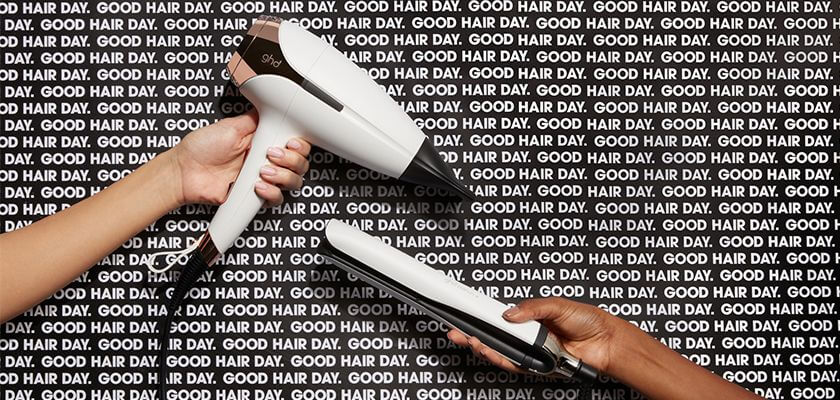 GHD
Loved by celebs, influencers and Cult Beauties alike, ghd has been making waves (plus poker-straight locks and curly 'do's) in the beauty realm since the beginning of the century when three Yorkshire hairdressers put their mane-changing new hair straightener into action. Bringing salon-quality styling tools into the hands and homes of professionals and hair mavens everywhere, they quickly accrued cult status – and with hi-tech calibre sensors, superior temperature control and a sling of awards on their mantelpiece, it's easy to see why! So for effortless heat styling and happy hair, step right this way…
GHD: Platinum+ Styler
Whether you're after bouncy curls, beachy waves or sleek 'n straight locks, ghd's
Platinum+ HairStraightener
won't let you down – far from it! This smart, personalised styler is a revolutionary take on traditional heat styling tools, recognising your hair thickness and styling speed to ensure perfect heat at all times, whatever your hair type. Optimal results in one easy stroke? Yes please!
DISCOVER GHD
In 2001, three hairdressers from Yorkshire put a new and innovative hair styling product into the hands of women across the globe. Sold through salons, ghd quickly developed a cult-like fan base and rapidly became the must-have styling tool. And for good reason! A trip to the salon was no longer the only way to have a good hair day. Every day could now be a ghd.
PIONEERS IN HAIR RESEARCH
Leading the way in hair research, from heater technology to maintaining hair health, ghd's team of scientists have concluded that 185ºC is the ultimate temperature for long-wearing, effortless styles with minimal damage to your precious tresses – and each tool has been developed with this in mind.
BEAUTIFUL AMBITION
"Empower all women to look and feel beautiful so they can fulfil their every ambition."
ghdcelebrates the amazing things that women can achieve when they look and feel their most beautiful selves. They provide the tools, you provide the ambition.
LOVED BY STYLISTS
From industry leaders to session artists and salon stylists, ghd is utterly adored by professionals in the world of hair who understand that working with the best tools gets the best results. ghd products are sold in more than 50,000 stores worldwide!