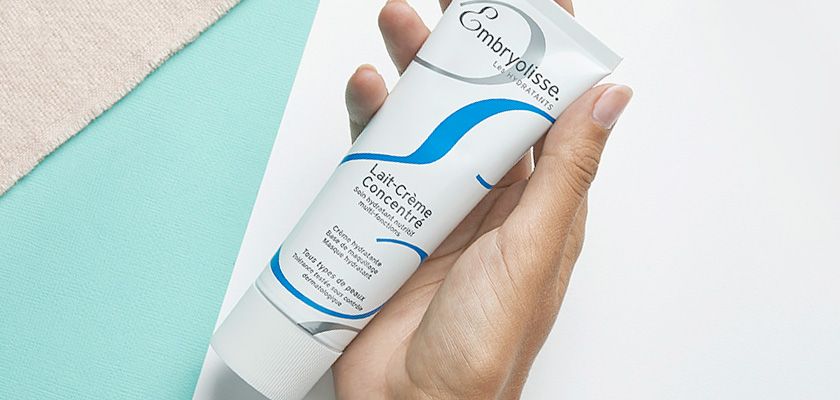 EMBRYOLISSE
With over 60 years of experience in the dermo-cosmetic field, Embryolisse dreams up skin care that respects your complexion's natural balance, while adhering to the needs of your body and face. Providing all the essential nutrients and moisture you need for a happy, healthy glow, the brand's formulas blend a rigorous selection of active ingredients produced from flowers and fruit. The result? Specialised skin care trusted by industry professionals across the globe.

DISCOVER EMBRYOLISSE LABORATORIES:
Dreaming up skin care that is suitable for the most sensitive of skins, Embryolisse prides itself on being highly tolerant and effective. With all its solutions produced under pharmaceutical supervision and tested by industry dermatologists, the brand does not compromise on results. Powered by naturally derived active ingredients, Embryolisse protects your body, face and planet.
THE STORY BEHIND EMBRYOLISSE:
Embryolisse's story began back in 1950, when a dermatologist from a Parisian hospital who specialised in skin pathologies, dreamt up the Lait-Crème Concentré. After selling millions of the skin care solution worldwide, the innovator decided to create his very own pharmaceutical beauty brand. Based on the ethos that our body only needs the essential nutrients to boost radiant results, Embryolisse became renowned for its expertise in derma-cosmetic care.
EMBRYOLISSE'S PHILOSOPHY:
Each and every Embryolisse's product follows the same philosophy of being essential, effective, natural and highly tolerant.
Understanding that skin which is well nourished and hydrated is smoother, Embryolisse's formulas provides the essential goodness needed for all-round health – eliminating anything unnecessary, to ensure our skin is not over-sensitised. Then to promise effective results, the brand conducts a rigorous selection of active ingredients with recognised virtues and a long tradition of medicinal or cosmetic use. Within this selection, Embryolisse picks components produced from flower and fruit for its formulas to be as natural as possible. Finally, produced under pharmaceutical supervision and tested by dermatologists, all products are made to be suitable for use on even the most sensitive skin.