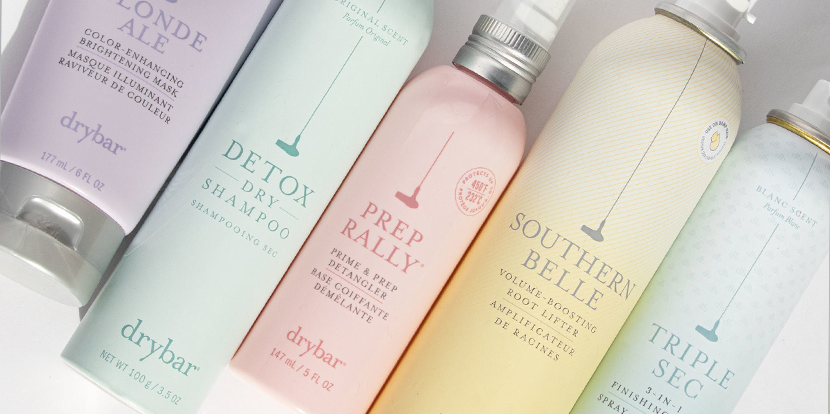 DRYBAR
Aptly named,Drybar is built on the ethosthat you should focuson onething and bethe best at it.And, you guessed it, that thing is blow dries, of course. Dreaming upstylist-approved formulasand tools,the brand ensures you canachieve salon-worthy strands from the comfort of your own home. Elevating everything from your waves to your updos,Drybarprovideshappiness,confidence and empowerment to all hair types.
DISCOVER DRY BAR
Dreamt up by professional stylist, Alli Webb,Drybarwasdiscovered after the founder noticed she was overpaying for blow dries at traditional salons. With that in mind, she decided to create styling toolsandformulas, expertly crafted to support salon-qualitystrands – without having to make an appointment.We're talking voluminous,shiny and full-bodied blowouts for all hair types and textures.

DRY BAR'S BESTSELLERS:
Wecan't talk aboutDrybar's bestsellerswithout mentioning the iconic Buttercup Blow Dryer first. Drying your locks in 20% less time than your typical tool,it's powered byan 1857-watt motorto deliveran easy and efficient experience.Then, keeping your locks looking fresh (even during those in between wash days),the Detox Dry Shampootouches up your roots when on the go. Super-absorbent, it usesmicro-fine powders toeliminate oil build-up on the scalp, along withpesky impurities, enveloped ina floral jasmine fragrance.
PARABENS, SULFATE & PHTHALATES FREE HAIR:
Understanding that hair care should be made safe and effectively,Drybar chooses to be inclusive by creatingproducts without harmful hair chemicals.Free from parabens,sulfates and phthalates, the brand's formulassoothe,smooth and add salon-worthy shine to your strands.