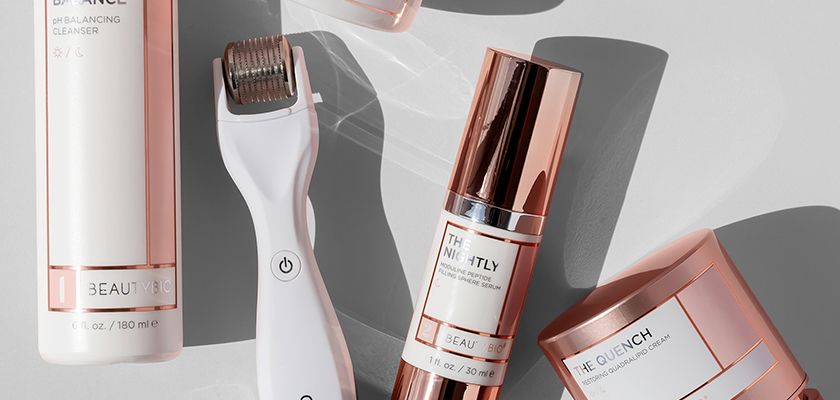 BEAUTYBIO
Jamie O'Banion founded BeautyBio with one mission in mind, to bring the truth to beauty, and in turn, be totally transparent when it comes to ingredients, results and regimes. Pulling back the curtain on the industry's secrets, while providing clinical-grade results at home, the brand's range of skin care and tools boosts skin health while revealing optimum radiancy from within

DISCOVER BEAUTYBIO
Rooted in laboratory innovation, BeautyBio is a covetable skin care brand that dreams up highly developed formulas and tools created by expert scientists and dermatologists. Powered by its ineffable infatuation for cutting-edge technology, the brand is committed to designing an inclusive routine that radiates radiance. The end goal? To make beauty truthful and trustworthy.
THE STORY BEHIND BEAUTYBIO:
Founded in 2005, BeautyBio's journey began in a family-owned cosmetics lab, where its founder, Jamie O'Banion, and her biochemist father, began experimenting with higher active ingredient percentages. During this research, the duo made it their mission to create 100% effective, result-driven skin care that not only enhances each individual's overall skin health, but also optimises it. And thus, BeautyBio was born...
BEAUTYBIO'S MISSION:
As a collective of skin care innovators, BeautyBio is on a mission to create trustworthy solutions and tools that are reliable and resourceful. Dedicated to sourcing the most potent ingredients and effective natural extracts, the brand creates formulas that are clinically tested and proven to work. With BeautyBio what you see is what you get!