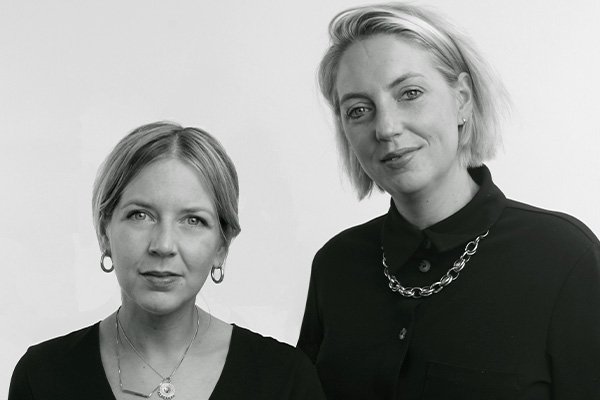 Since its inception in February 2020 by British sisters, Josephine and Libby Banks, The Seated Queen has been on one mission: to simplify skin care.  
The founders understand that people lead busy lives and might not have time to indulge in luxurious, nine-step morning and evening skin care routines. Their answer? The introduction of a coveted range of undemanding yet high-performance formulas to the beauty market (without compromising on luxury). With effective, shapeshifting skin essentials expertly formulated to revive tired, dull and dehydrated skin, the brand's collection is designed to be layered up in whichever combination best suits you. Plus, these hard-working heroes are also a feast for your senses — brimming with restorative cold-pressed organic oils to encourage tranquillity. 
But don't just take our word for it – we caught up with Josephine and Libby to ask our dying-to-know questions… 
Cult Beauty: Hey Josephine and Libby! We're so excited to finally catch up with you both. To kick things off, could you tell us a little bit about yourselves and how The Seated Queen came to fruition?
Both: Hello! We're sisters who both live in rural Wiltshire, near the Avebury Stones. We started the brand about three years ago after feeling like there was a need for a more pared-down approach to skin care, but one that still feels like a luxury. Everything we do uses 'kind actives' and creates a minimalist routine – it also looks rather lovely on your bathroom shelf!  
Libby: I've studied cosmetic formulation and my background involved consulting for global beauty companies and Josie is a buyer and trained as a facial massage therapist. Jose suffers from eczema and contact dermatitis so it's always important that our products are soothing and gentle as well as effective. We launched with just one product – a modern re-formulation of classic Cold Cream that is created for use as a cream cleanser, facial and overnight mask that nourishes, smooths and plumps skin.  
CB: Could you tell us about the history behind the name 'The Seated Queen'?
Both: Officially known as Cassiopeia – it's a star constellation in the northern sky. Cassiopeia was a vain queen in Greek mythology who boasted of her unrivalled beauty. We loved the idea of someone who is strong, but also completely imperfect, unpredictable and acts a little crazy. For us the word 'queen' exists beyond the confines of gender, instead it represents a state of mind and a way of being. 
CB: Multitasking products seem to be a key theme within your range, is this something that's important to you both and the brand?
Both: We felt there was a mismatch between complex evening skin care routines vs realistic time we can devote to our skin, and Cold Cream's in-built versatility really appealed and every product we've launched since then has stuck to this. For example, the Cold Cream be used as a cleanser or an overnight mask, and our new Infinite Ointment can be used for everything from chapped lips and sun burn to a brow tidy, eye gloss or cheek highlighter. The goal is to create undemanding yet high-performance skin care that provides everyday luxury to our time-poor clients.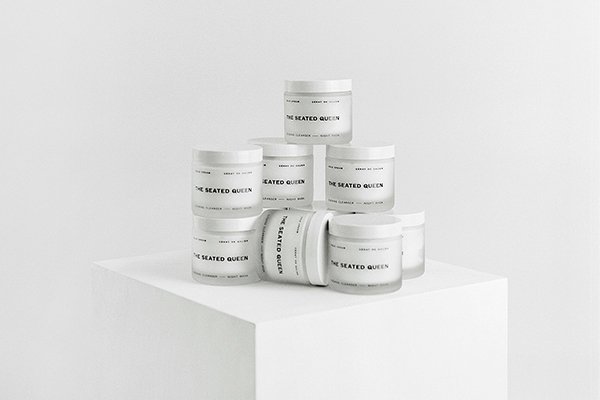 CB: Obviously, we need to talk about the sensational Cold Cream (I've used it for the past three months now and I'm obsessed!). How did the idea for the 3-in-1 formula come about and why do you think it's had such a great response?
Both: It's become a bit of a cult favourite! We're so proud of the customer reviews and thrilled to be included in the Cult Beauty Advent Calendar this year. It's a three-in-one cleanser, facial and overnight mask. We've just launched an aluminium tube version which can be used as a refill or is perfect for travel.
We always had an obsession with cold cream, but it's rarely seen outside Parisian pharmacies. Cold cream is a skin care product that has endured; there is something wonderful about the ceremony of sitting down and coolly wiping away the day with this unctuous cleansing cream or slathering it on as an overnight mask. We wanted to pare things right back and create a new kind of cold cream using high-quality, nourishing ingredients. Traditionally cold creams are an emulsion of mineral oil and waxes in water, but we use a combination of emollients that include cold pressed organic rosehip seed, argan, sunflower seed and borage seed, which work double-time to hydrate and replenish skin cells. Our Cold Cream is made in a small-batch lab in the UK because that way we are involved in every stage of development – which took more than two years – and can ensure the quality and provenance of the ingredients used.
We want to encourage a meditative moment in the evening. Scent is a really important part of The Seated Queen experience, so we developed a calming aromatherapy blend structured with organic essential oils with base notes of myrrh and patchouli, middle notes of rose otto, clary sage and lavender and top notes bergamot.
CB: We'd love to know more about your latest product: the Infinite Ointment. What are the key benefits to this product, and how do you recommend using it?
Both: It's a waterless, multipurpose hydrating and soothing liquid ointment with infinite possibilities. We wanted to create a soothing balm that didn't rely on lanolin or petroleum-derived ingredients (instead you'll find castor seed oil, sea fennel, squalane, organic rosehip, vitamin E) and suitable for sensitive skin. The beauty is that it can be used in so many ways: rough, dry skin, cracked lips, slugging, eyebrow gel, highlighter, cuticle balm, overnight hand and feet treatment, nipple balm, eye gloss, chaffing and more! You can apply to any rough or dry areas of the body for ultimate hydration or enhance preferred areas of the face with a soothing light sheen before or after applying make up.
CB: What would you say sets your brand apart from the rest of the industry?
Both: We're all about kind actives and a minimalist routine. We find clients come to us because they have sensitised skin and haven't got on with things like acids, retinol, even vitamin C. Instead, we use proven actives that are suitable for more sensitive skin like niacinamide, bakuchiol and hyaluronic acids.  
CB: If you had to choose just one of your products, which would be your all-time favourite?
Both: It changes according to what our skin needs and the time of year. Right now, the Restoring Face Oil is a total joy as the weather gets colder. It's waterless and combines bakuchiol (a natural alternative to retinol that is more suitable to sensitive skin but clinically proven to be just as effective), as well as blue tansy, sea buckthorn, evening primrose and squalane. The focus on small-molecule oils means it soaks in really easily and it's brilliant for calming redness and plumping. It won an Elle Future of Beauty award earlier this year and I know it's a big favourite of Katie Jane Hughes and a lot of other make up artist friends use it on film and TV set as it's great at calming skin. 
Finally, what's the one piece of beauty advice you'd give your younger self?
Both: Wear SPF!