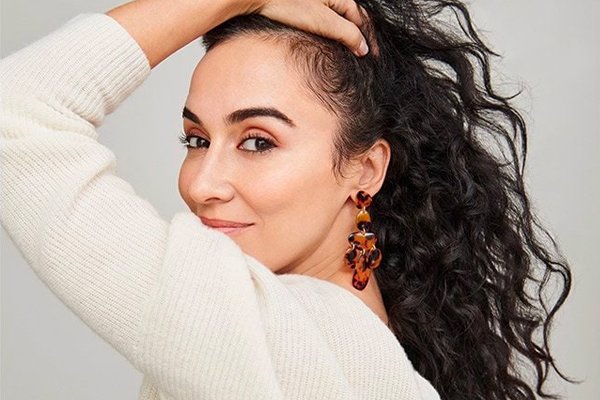 Imagine every day being a good hair day… ideal right? Well, here at Cult Beauty we're doing everything we can to help make this dream become a reality. With that in mind, we've enlisted the help of our Cult Concierge expert, Sarah, to share her best hair care tips and answer your most asked questions. Read on to discover our ultimate hair care guide.  
 FIRST, GET TO KNOW YOUR HAIR TYPE
What Does Hair Type Mean?
Your hair type is based on your strand's curl pattern. The amount of wave in your hair is determined by your hair follicle. And the shape of your hair follicle determines whether your hair is straight, wavy, curly or afro. While all the above is determined by your genetics, your curl pattern can change with heat, chemicals or from hormones, too. 
What Hair Types Are There?
Yes, you can tell if your hair is straight or curly just by looking at it, but did you know that there are actually 12 types of hair? Stylist to the stars, Andre Walker devised a system that helps you classify your strands according to the four curl patterns. With three subcategories for each style, it's important to know which group you fall under, so you can discover how to take care of your hair the right way. Find yours below… 
TYPE 1:
 STRAIGHT
Straight hair (or type 1) lies flat on your scalp. It has no curl pattern, but can vary in thickness. 
 YOU HAVE TYPE 1A HAIR IF YOUR HAIR: 
Is fine and thin

 

Has little to no volume 

 
 YOU HAVE TYPE 1B HAIR IF YOUR HAIR: 
Has medium thickness

 

Has some volume

 
YOU HAVE TYPE 1C HAIR IF YOUR HAIR: 
Is coarse and thick

 

Can hold a styled curl wave 

 
TYPE 2:
 WAVY
Wavy hair is defined by its S shape. It can be styled in various ways and holds well.   
 YOU HAVE TYPE 2A HAIR IF YOUR HAIR: 
Appears straight at the roots, but has a loose wave towards the end

 

 

Is

thin and fine

 

Needs products to boost its volume

 

Is easy to style and works well with both straight and curly hairstyles

 
YOU HAVE TYPE 2B HAIR IF YOUR HAIR: 
Has more of a defined natural wave

 

Appears straight with the wave becoming more noticeable in the middle

 

Is prone to frizz 

 

Is perfect for creating beach waves

 
YOU HAVE TYPE 2C HAIR IF YOUR HAIR: 
Appears wavy from the root to tip

 

Is thick and full

 

Is prone to frizz
TYPE 3:
 CURLY
Curly hair is characterised by its strand's spirals. 
YOU HAVE TYPE 3A HAIR IF YOUR HAIR: 
Has looser curls which appear to have a defined S shape

 

Is less thick 

 

Texture can lay flatter on the scalp 

 

Is less prone to frizz

 
YOU HAVE TYPE 3B HAIR IF YOUR HAIR: 
Has wider and tighter curls

 

Is prone to frizz and can be challenging to style

 

Has good volume 

 

Doesn't lie flat on the scalp 

 

Is not oily, but can be prone to dryness 
YOU HAVE TYPE 3C HAIR IF YOUR HAIR: 
Has thick, tight curls that form a corkscrew shape

 

Appears voluminous and springy 

 

Is prone to frizz and dryness, making it challenge to care for

 
TYPE 4: COILS / AFRO-TEXTURED
Coils are tight and well-defined curls or ringlets that are full of movement and volume.  
 YOU HAVE TYPE 4A HAIR IF YOUR HAIR: 
Is springy and full of movement 

 

Retains its curls wet or dry, but is prone to shrinkage when dry

 
YOU HAVE TYPE 4B HAIR IF YOUR HAIR: 
Appears in a Z formations and is less defined

 

Is tighter and strands can vary in thickness

 
YOU HAVE TYPE 4C HAIR IF YOUR HAIR: 
Has very tight curls

 

Is coarse and prone to shrinkage 

 

Needs to be treated with care as it can easily break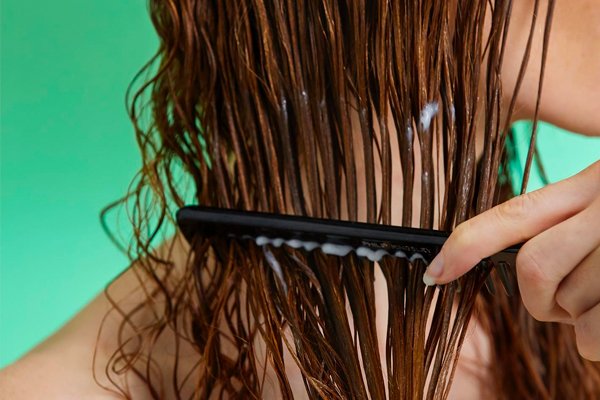 HOW TO TAKE CARE OF YOUR HAIR
Not a one-routine-fits-all approach, your hair care routine must be personal to you and your hair type. But, finding the right way to take care of your hair can be daunting, as what may work for one mane, may not for another. Discover everything you need to know about how to take care of your hair below and find the ritual that's right for you.  
SOOTHE YOUR SCALP
Healthy hair starts at the scalp. And, while it may be the foundation to smooth, soothed and shiny strands, scalp care is often forgotten about. That was – until now. Working hard to balance your microbiome for long-term equilibrium, scalp treatments provide relief for dryness and irritation while offering hydration at the root. The result? A clear canvas to maximise your hair care routine's results.  
What Products To Use? On a weekly or bi-weekly basis, use a scalp scrub or exfoliator as a pre-cleanse. With these, you can provide rapid relief to your roots, lift your locks and banish build up where needed. Then, complete your regime with a couple of drops your favourite scalp oil for a flake-free finish.  
CLEANSE
A vital step to any hair care routine is to cleanse. Shampoo removes dead skin and residue. Without a good wash, sebum is prone to build up, leaving you with unwanted oiliness. Unlike your skin care routine, it's not healthy to wash your hair every day, as this can result to stripping your strands of their natural oils and proteins, leading to dryness. Depending on your hair type it's best to limit your hair wash days to two or three times a week – or in some cases bi-weekly! 
What Products To Use? On hair wash days, it's best to use sulphate-free shampoos, as sulphates cause frizz and reduce the smoothness of your locks. Sulphate-free shampoos help retain natural moisture ensuring soft, shiny and smooth results. It's also good practice to look for cleansers that are formulated for your hair type. A case in point? If you have blonde hair, opt for a purple shampoo. For those in-between days, when you can skip showering your mane, reach for dry shampoo. The on-the-go product keeps oiliness at bay while cutting off even more minutes from your lazy-girl routine.  
CONDITION
Another essential step, no matter your hair type, conditioner detangles, seals in the cuticles and provides moisture from root to tip. Replenishing the moisture that your shampoo may have removed, conditioning formulas are powered by cationic surfactant. This key ingredient reduces frizz, flattens the hair cuticle and increases the reflection of light to improve overall shine. The trick here, is to apply just enough to coat the length of your locks. 
What Products To Use? For best results, opt for a silicone-free conditioner which won't weigh down your strands.  
TREAT
Now that the foundation of your hair care is underway, it's time to take your mane to the next level. Cue: Hair treatments. This step differs between every hair type as it targets and tackles specific areas. From thinning and hair loss to split ends and colour preservation, these common hair concerns can reduce overtime with consistency and extra care.  
What Products To Use? There are three types of treatments you can introduce into your routine for some serious tresses TLC. Hair masks, oils and leave-in treatments, get to the root of your problems while improving the overall health and appearance of your hair.   
DETANGLE 
Doing (exactly) what it says on the tin, detangling your hair helps eliminate knots and minimise breakage when styling. When carrying out this step, it's important to avoid pulling your strands as this can lead to loss of locks. Instead, softly comb through in sections, starting at the bottom and working your way up. Depending on your hair type, you may need to detangle daily or before wash days.  
What Products To Use? The key to detangling your hair? A wide-tooth comb. This tool prevents pulling the hair out from the root and ensures no strand is left untouched. For curly hair it's best to prepare your tresses with a leave-in conditioner before detangling. Or, if you have wavy or straight strands, you can also apply hair oil and serum on the tips before combing.  
PROTECT AND PRIME
Vital for when using heated tools (hair dryers, curlers and straighteners, we're looking at you), prepping your hair not only protects your locks from breakages, but it also enhances styling results – making your waves, curls and updos last longer.   
What Products To Use? Primers and heat protectors. The addition of using a pea-sized portion of a styling primer helps prevent unwanted frizz, reduces drying time, boost healthy texture and ensures optimum hold when using hair tools. As for heat protectors, a simple spritz on each section can help shield your strands from heat damage. What's more, some may even contain UV-filters to protect your hair and scalp from sun damage.  
MOISTURISE AND SEAL
Added moisture is always a plus. Whether it's after styling or during those in-between wash days, your locks can always benefit from a hit of hydration. Not only will this help prevent unwanted frizz, but it also banishes dryness and dullness. Enhancing your tresses' elasticity (no matter your texture type), these formulas are also designed to quickly revive and revitalise compromised strands. 
What Products To Use? A hard-working multi-tasker, hair oil is primed to intensely hydrate while leaving you with a mirror-like gloss. But it's important to note, that with this hair care hero, a little goes a long way. We recommend using 1-2 drops for fine hair, 2-3 for medium hair and 3-4 for thicker hair.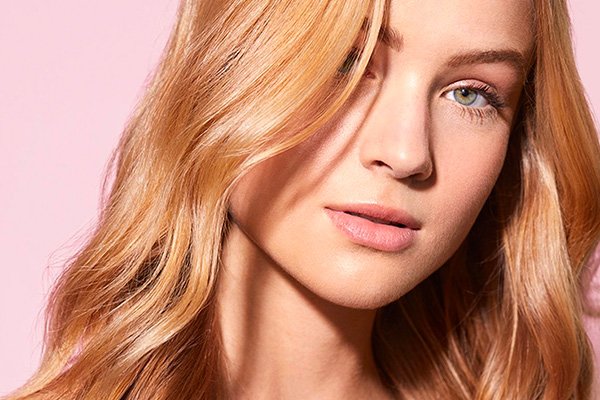 FIVE
HAIR CARE TIPS
YOU DIDN'T KNOW YOU NEEDED…UNTIL NOW
Look Out For Key Ingredients:

A way to make picking your hair care products less overwhelming is to recognise strengthening ingredients. Formulas that include

coconut oil

, argan oil

 and

olive oil

will deeply nourish and support your strands.

 

Turn Down The Heat:

While we all enjoy a steamy shower, it can be very damaging to your locks. Increasing your water temperature can lead to a irritated scalp and weakening of hair. Instead, try indulging in a warm shower, and then before finishing your rinse, dial down the temperature to seal your strand's cuticles shut.

 

Invest In SPF For Hair:

UV rays are just as damaging to your scalp as they are your skin. With that in mind, opt for a primer or heat protector with

sun protection for hair

in it. This will shield your strands against harmful environmental aggressors. Want to learn more? Then, read our guide to your

hair's best sun protectors.

 

Sleep On Silk:

No, we're not being boujee, this actually helps! Swap out your cotton pillowcase for a silk

Slip

alternative to reduce the friction between your hair and fabric. This will prevent your hair from losing moisture, keeping it hydrated overnight.

 

Brush Before You Wash:

Detangle your locks before stepping in the shower, to help keep them strong. Plus, going through your strands with a

hair brush

when dry makes it easier to distribute your natural oils from the scalp down.

 
Now  you've read our ultimate hair care guide, it's time to enjoy salon-worthy locks from the comfort of your own bathroom…