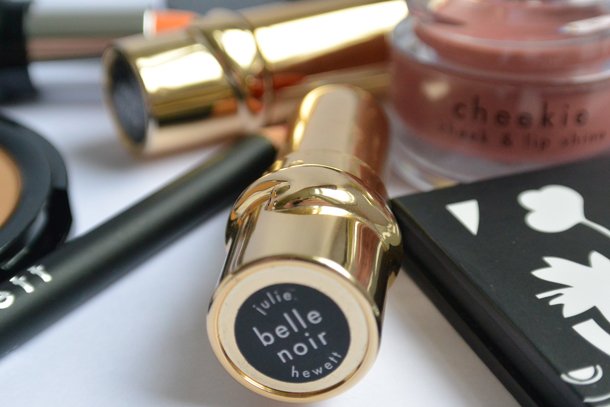 You can be forgiven for wondering 'who?' when you first see the name Julie Hewett – after all, this lady isn't one to seek the spotlight, preferring instead to stay firmly on the shy side of Hollywood's all-seeing lens. However, things are set to change as Julie's fabulous colour collection is propelling its creator straight into the make up mainstream (as always, we were more than a few steps ahead of the masses…)
A fashion designer who 'could not sew', Julie turned her artistic talents to sketching faces and found her calling; she made the foray into make up artistry, and it wasn't long before the film industry fat cats came knocking. Julie is now a member of the prestigious Academy of Motion Pictures Arts & Sciences, and has designed the beauty looks for more award-winning films than there were red petals in that famous 'American Beauty' bathtub (it was one of the earliest films Julie worked on). Her portfolio looks like a Hollywood 'Who's Who?' and the AAA-List faces she's beautified – from Nicole Kidman to Helen Mirren, Scarlet Johansson to Susan Sarandon (not forgetting Brad and George… *we die*) – are without doubt, some of the world's most admired. She sexed-up Jennifer Lawrence for that drool-inducing appearance at the 83rd Academy Awards (red Calvin Klein next-to-nothing dress, you know the one), and has been twice BAFTA nominated for her work on 'The Artist' and 'Hitchcock'.
Her lipstick collection was born on the set of 'Pearl Harbour', for which she custom blended a shade to flatter every one of the cast of actresses (including the hundreds of extras). The packaging was inspired by the bullet casings that littered the set, and the 'Noir' franchise – which spans the spectrum of warm and cool, berry to bright and matte to sheer shades of red – is what first sparked our Julie Hewett lust.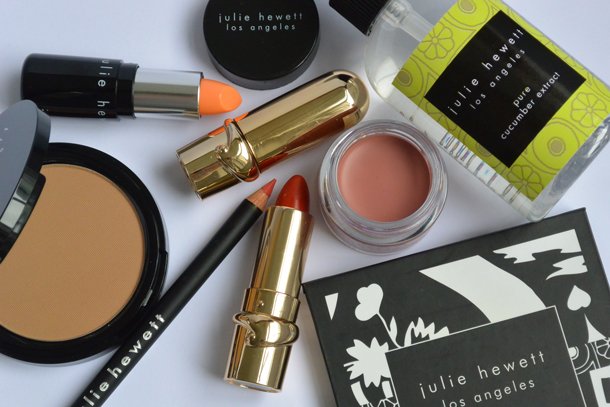 My favourite, every day lipstick is 'Oona'; a sheer, sanguine shade that feels like a balm but tints lips a beautiful, just-bitten rouge. It's a bit girl-next-door – if the girl next door were J-Law…
The Camellia Lip Balm (camellia oil is one of Julie's signature ingredients – it 'absorbs like nothing else', and is brimming with potent skin nourishing vitamins and minerals) has a wonderfully softening, non-greasy texture that's perfect worn alone, or underneath your chosen shade of 'Noir Collection' lipstick – it renders the colour more subtle and is therefore ideal for low-maintenance ladies.
Cute as paint, the Cheekie Cheek & Lip Shine is exquisite and 'Destiny' – our newest addition – is the perfect shade for the fair of face; a muted dusk rose that lends pale skins a dewy 'bloom' ('scuse pun).
And for those who're feeling sun-starved, Ora Pressed Mineral Bronzer is the ultimate matte shade of 'sun-kiss'; it has light reflective particles (not to be confused with shimmer – this doesn't highlight) which grant a gorgeous, soft-focus finish and help warm pasty pallors up a treat. It's incredibly finely milled so can be layered to your heart's content, and because its a 'natural' tanned shade – with olive as opposed to orange tones – even those you usually balk at bronzer can now benefit from its' unparalleled capacity to 'healthy-up' the skin.