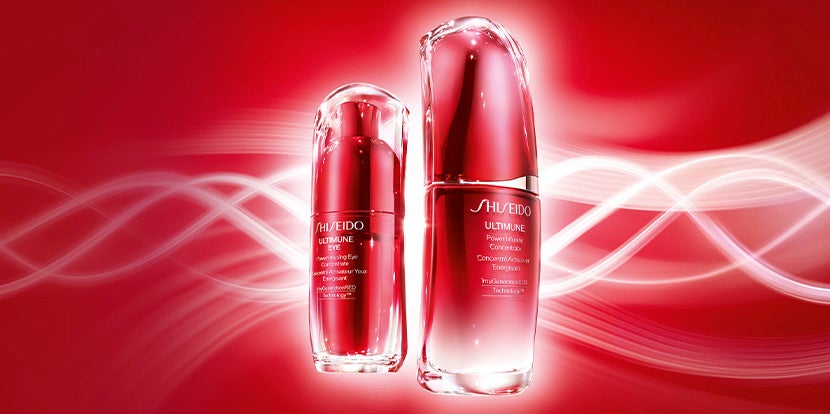 SHISEIDO
SHISEIDO
Harnessing over 145 years of Japanese beauty wisdom, Shiseido's extensive array of make up and skin care is the perfect way to embrace all things 'J-Beauty'. Founded in Tokyo in 1872 with a mission to align ancient eastern tradition with advanced western technology, this cutting-edge brand has become one of the leading beauty specialists in the world. From an reliable eyelash curler, to legendary mascara via glow-enhancing essences, our curated collection stars all the keys to achieving a flawless complexion.
WE REGRET WE CANNOT SHIP SHISEIDO TO AUSTRALASIA
SHOP ALL SHISEIDO
SHISEIDO BESTSELLERS
added to your bag
Sorry, there seems to have been an error. Please try again.
Subtotal: ( items in your basket)
This order will earn status points
Quick Buy
Sorry, there seems to have been an error. Please try again.
SHISEIDO: LiftDefine Radiance Serum
DISCOVER SHISEIDO
Many years ago, in 1872, Shiseido started its life as a Western-style pharmacy in Tokyo – the first of its kind in Japan. Disillusioned with the medicine available in his country, 23-year-old Arinobu Fukuhara set out to find an alternative way of thinking about health, aligning ancient Eastern tradition with advanced Western technology.
Health care turned to skin care solutions and cosmetics (and a pioneering sun protection line), and before long the brand became a world-renowned innovator. More than 150 years later, Shiseido continues to fuse together Eastern and Western philosophies and innovations, sharing the Japanese sense of spiritual beauty with women all over the globe. And boy, are we grateful!
Given its influence on the global beauty sphere, it makes perfect sense that the name Shiseido means "where everything is born".
BODY AND SOUL
Shiseido believes that beauty truly comes alive when body and soul are healthy and full of vitality. Its products are designed to nurture and empower your skin, indulging the senses through colour, fragrance and texture.
JAPANESE BEAUTY
Japanese culture, spirit and principles of beauty are a fundamental part of Shiseido's DNA. Japanese beauty is spiritual and sensorial; it's as much about inner beauty as it is the beauty others see on the surface. And each and every one of Shiseido's products is created in line with these principles.