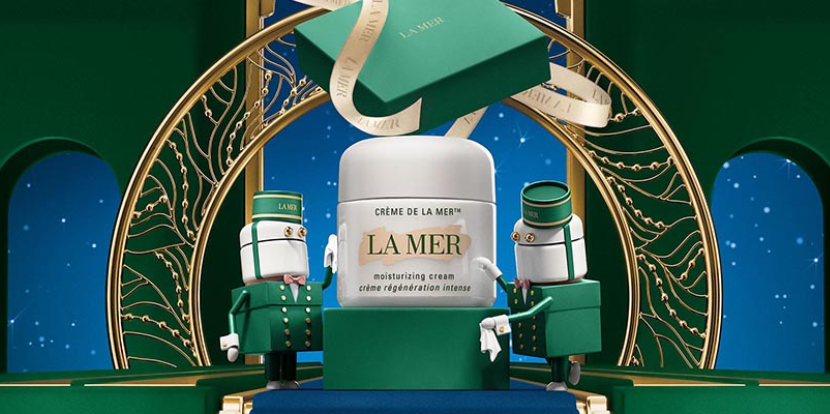 LA MER
Founded by aerospace physicist, Dr Max Huber, La Mer was born out of a serendipitous breakthrough when experimenting with treatments to heal burns. Discovering that sea kelp unlocked regenerating potential, when undergoing its fermentation process, he went on to create the brand's proprietary Miracle Broth Complex – which is infused within each of La Mer's luxury masterpieces.
DISCOVER LA MER
While working to discover active and natural ingredients along with uncovering their ability to heal lab burns, Dr Max Huber found that sea kelp, from the waters surrounding Vancouver Island, had cell-regenerating properties. He discovered that by using this ingredient as part of an active skin care formula it was possible to regenerate, renew and heal skin from damage. This elixir — the Miracle Broth Complex — is a central ingredient within the La Mer product range. Award-wining and coveted by skin care aficionados, it is used around the world by those seeking the very best in luxury skin repair and care.
CRÈME DA LA MER – AN ICON
It's the product that launched La Mer into the beauty world, Crème De La Mer is the product that is on the wish list of every beauty lover. With a rich, creamy and luxurious texture it feels incredible to apply and the ingredients list promises to hydrate, moisturise, soothe, repair and renew with every application. Formulated with the brand's signature Miracle Broth paired with antioxidant Lime Tea, this luxe lotion soothes your skin for results that you can see and feel.
MIRACLE BROTH
The La Mer Miracle Broth is at the heart of every La Mer product, including Crème De La Mer. It's formulated using the nutrient-rich sea kelp found on the beautiful Pacific Coast. The kelp is hand-harvested by La Mer's kelp experts at specific times of the year to ensure the best possible nutrients per harvest. It then undergoes Dr Max Huber's precise fermentation process – now undertaken by La Mer's team of expert scientists – to perfect every batch. Packed with nutrients and antioxidants, the innovative Miracle Broth elixir is the foundation of each of the La Mer products.
LUXURY FORMULAS FOR ALL SKIN TYPES
Whatever your skin type, La Mer has a formula to suit your skins needs. From the revered and world-famous moisturising cream to eye creams, lip balms and serums, the range is designed to solve a wide variety of skin concerns, from formulas to tackle dark circles or puffy eyes or products that improve fine lines and wrinkles. Designed to use the healing and regenerating properties of the sea, the La Mer collection is the epitome of luxury skin care.