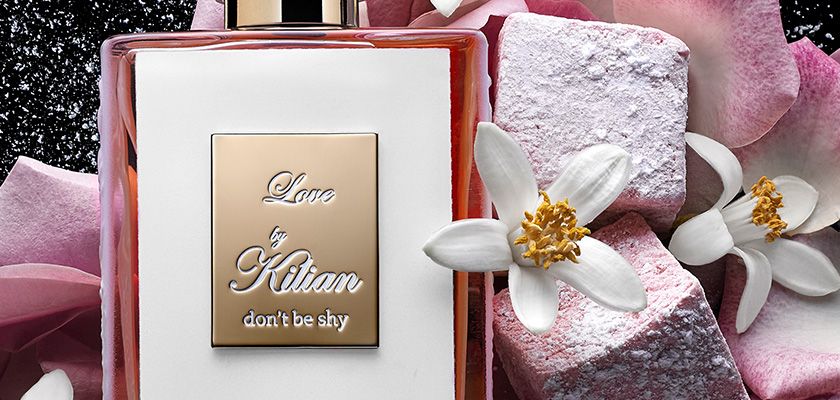 KILIAN PERFUME
Coming from a long line of luxury cognac brewers, Kilian Hennessy was never a stranger to decadent, sophisticated smells. After writing a thesis on the semantics of scents, it made sense that he used his experiences to create a new kind of perfumery. Cue: Kilian. As one of the most experienced fragrant houses in the industry, the brand dreams up alluring aromas that celebrate the sweet sugar of alcohol and brandy barrels.
DISCOVER KILIAN
Putting perfumery back on a pedestal, Kilian fragrances pay homage to how they were made in the late 19th century. Twisting traditional French luxury with its own audacious take, the brand creates its own contemporary signature scents with a nod to artisans of the past. Working closely with renowned noses while uncompromising on the quality of it ingredients, Kilian's alluring aromas hark back to a rich legacy that stretches from centuries past.

THE STORY OF KILIAN HENNESSY:
Heir to a long line of luxury cognac-makers, Kilian Hennessy took over the family torch. Throughout his childhood, the syrupy, woody notes of the angel's share' (referring to the evaporation from cognac cellars) followed him, and thus his infatuation to alluring aromas began. Before graduating from CELSA, he wrote a thesis on the semantics of scent, in search of a 'language' common to gods and mortals. Remembering the angels' share as a large part of his heritage, he was guided into the world of perfumery. Fast forward to today, and many of Killian's fan-favourite fragrances carry the creator's childhood memories – reminiscing the fusion of the alcohol's sugar and the wood of the cognac barrels with just a single spritz.
KILIAN'S OBJECT OF DESIRE:
Referred to as 'objects of desire', Killian's fragrances tell the story of his heritage while conveying the beauty of his family heirlooms. Housed in art deco carafes and designed to act as show-stopping centrepieces for your dressing table (or bar), these alluring aromas represent the brand's penchant for the finer things in life. What's more, its engraved travel sprays are paired with a talismanic tactile charm and are refillable too.