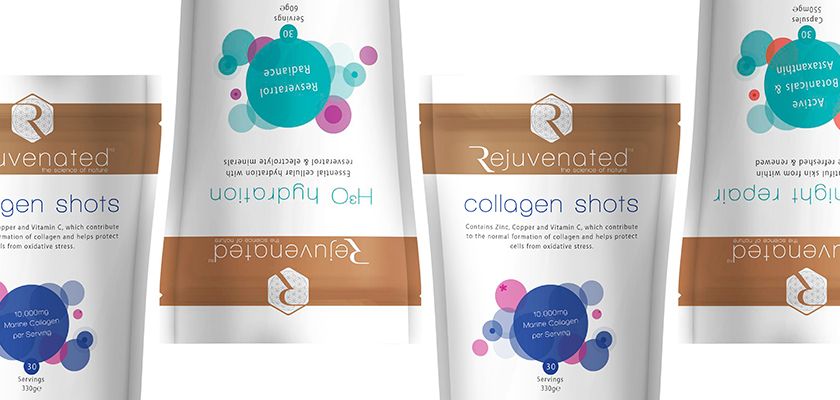 REJUVENATED LTD
On a mission to glow from within, Rejuvenated Ltd dreams up nutritional supplements that boosts energy, vitality and supports your overall wellness journey. Founded by health expert Kathryn Danzey in 2003, the brand's philosophy is built on the theory that inner health leads to outer beauty. So, with that in mind, Rejuvenated Ltd formulates solutions with only the best ingredients – which are 100% natural, active and backed by science.
DISCOVER REJUVENATED LTD:
Built on the ethos that you should live life to the fullest, no matter what, Rejuvenated Ltd's nutritional supplements are backed by science for optimum results. Using only 100% active ingredients, the brand's powders, capsules and more boost a covetable complexion, increased energy levels and overall happiness and health.
MEET THE FOUNDER:
Kathryn Danzey's passion for all things health and beauty started when she was just 16. Originally specialising in holistic therapy, she went on to study nutrition to discover how raw ingredients could affect your general wellbeing and skin. In 2000, Kathryn pioneered the introduction of technical equipment into training within the beauty industry. After working with the President of the French Dermatological Society, she started to develop protocols where she incorporated technology within treatments to stimulate the production of collagen. It was during this time that Kathryn experienced her 'lightbulb' moment...and this Rejuvenated Ltd was born...
BEAUTY FROM WITHIN:
Founder of Rejuvenated Ltd, Kathryn Danzey dreamt up the concept of 'beauty from within' as she is a firm believer that inner health leads to outer beauty – and we couldn't agree more. With that in mind, the brand produces a range of potent formulas – including everything from collagen shots to hydration capsules – to synergise inner health and outer beauty.