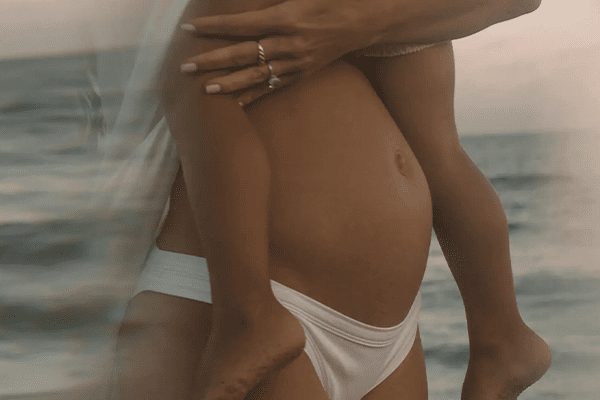 We come baring good news… pregnancy glow is a thing. But sometimes it needs a little push to come out and shine. Navigating the next nine months can be daunting, but your pregnancy skin care doesn't have to be. That's why we spoke to our Cult Concierge experts Sarah and  Connor, to answer your most asked questions and reveal the best pregnancy skin care products on our virtual shelves right now.
HOW DOES PREGNANCY AFFECT YOUR SKIN?
Pregnancy causes a complex of hormonal changes that influence your skin to alter in several ways. While some people may develop discolouration on their face, legs, palms and soles, others begin to produce more oil than normal, making them prone to heat rashes, acne and blemishes. But don't worry here at Cult, we've done some of the work for you. Read on to discover the most common skin care side effects that can occur over the next three trimesters… 
MELASMA: Otherwise known as the "mask of pregnancy", melasma is a skin condition typically characterised by brown or blue-grey patches and freckle-like spots. During the next nine months your hormones will temporarily increase the production of melanin, which can lead to hyperpigmentation typically found on your face and limbs. Not all people will develop these dark patches, but those who do will see them begin to fade postpartum once your hormones normalise.  
ACNE: As with any hormonal shift, the risk of breakouts are inevitable – and pregnancy comes as no exception. Responsible for the increase of acne, androgens cause your skin glands to grow and produce even more sebum than before. The excess oil then clogs the skin's pores, resulting in bacteria and inflammation.  
STRETCH MARKS: With up to 90% of people experiencing stretch marks during their pregnancy, they're without a doubt one of the most common skin care symptoms. A sign of the skin being pulled in all directions to accommodate the growing foetus, they are in essence micro-tears in the dermis and a sign of loss of elasticity as your bump begins to grow. While stretch marks typically occur around six or seven months, they can begin to develop at any stage. 
DRY & ITCHY SKIN: All this stretching can also lead to dry and itchiness. As your skin expands it requires extra hydration, so moisturising is key! With your hormone levels fluctuating (not to mention the growing baby taking up a large dose of your daily nutrients), your skin is likely to become irritable, specifically around your bump.   
LINEA NIGRA: A dark vertical line running down from the belly button, the linea nigra naturally appears nearer the end of some people's pregnancy. But why does this happen? You guessed it, it's yet another result of hormonal change. With the increase of oestrogen in the body speeding up pigment production, the cells go into melanin overdrive – so much so that your nipples will darken too.  
WHAT SHOULD YOUR
PREGNANCY SKIN CARE ROUTINE
LOOK LIKE?
The best pregnancy skin care routine is unique for each individual. There is no right or wrong way to do this. Even if you've been pregnant before, your skin can react completely different the next time around, meaning you may need to find a new regime to suit this pregnancy. Having said that, the one thing that stays same for everyone is the need for plenty of skin TLC, so follow the steps below to help you put together your personal pregnancy skin care routine. 
1) KEEP IT PURE AND SIMPLE  
We know by now, that our hormones have a lot to answer for when it comes to pregnancy. As a result, our skin can feel more sensitive and irritated. With that in mind, gentleness is key when it comes to your pregnancy skin care routine. Use gentle products and treatments, and look out for  plant-powered formulas that are safe for both you and the baby.  
2) MOISTURISE, MOISTURISE AND MOISTURISE 
With your skin constantly stretching, dryness within pregnancy is inevitable – making moisturising more essential than ever. Quench your skin's thirst with lipid-based, rich moisturisers. These formulas work hard to retain moisture and overcome itchiness while boosting some additional SPF protection. Our top tip? Nourish your body from head to toe, leaving no area untouched – we're talking face, body, hands, feet – and  the list goes on…  
3) OPT FOR PHYSICAL SUNSCREEN  
Sunscreen is a must in all skin care routines, but it's especially important when you're pregnant. Why? Because your skin is even more sensitive to harmful UV rays. It's best to steer clear of oxybenzone – a ingredient typically found in chemical sunscreens – as it's an endocrine-disrupting and can cause permanent damage to you and the baby. Instead opt for a physical or mineral sunscreen that's powered by zinc oxide or titanium dioxide to shield you against the environmental aggressors. 
4) EXFOLIATE TWO TO THREE TIMES A WEEK 
Although your skin will typically let you know what's right for you – if you notice irritation then reduce exfoliate to two or three times a week. This avoids surface debris from building up on your skin and causing blemish. What's more, it will also help hydrate by unclogging cells, allowing products to soak into your skin properly.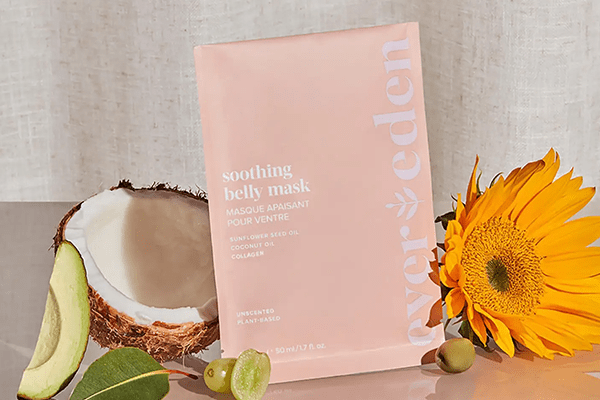 8

BEST PREGNANCY SKIN CAR

E

PRODUCTS