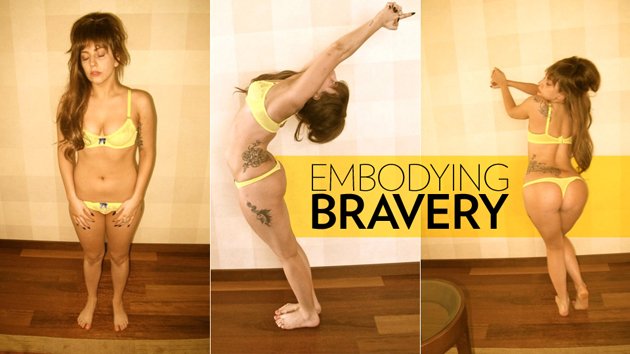 Lady Gaga has hit back at the recent trash-mag pronouncements, that this size-8-songstress is now considered "fat", in a most dignified and positive way. Avoiding the well-trodden celeb route of laying on the litigation, last night Ms. Gaga published the above pictures of herself on her website Littlemonsters.com with the simple confession, ""Bulimia and anorexia since I was 15". She has also invited her little monsters to do the same to celebrate their individuality rather than focus on flaws.
"But today I join the BODY REVOLUTION. To Inspire Bravery and BREED some m$therf*cking COMPASSION"
There is a sea change afoot, we are all tired of this generic, plasticised-prom/porn-queen idyl and the brands stuck propagating it will start to loose weight, from their bottom line. One size does not fit all, well done Gaga for crimping the cookie cutter!