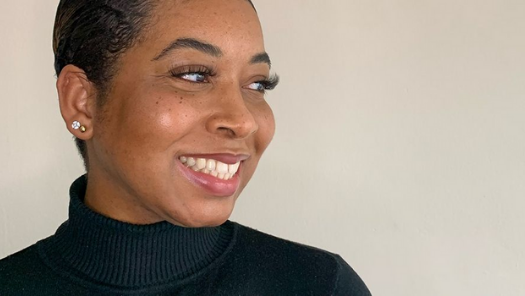 My passion for beauty began after giving birth to my son. Having spent months inside with my baby, I found myself craving adult interaction and ways of practising self-care without leaving the house or my son. That's where skin care came in! Around that time, I started working part-time at a beauty store and found such joy in matching a customer's concerns with the perfect product. From my own experiences with breakout-prone skin and hyperpigmentation, I knew how much good effective skin care can do! As a black woman of Caribbean heritage, I'm no stranger to the needs of curly and coily hair. I have a mixture of 4a, 4b and 4c hair, so I'm always drawn to products that promise intense hydration, especially since I've dyed and bleached my hair more times than I can count. My ultimate beauty secret? Don't forget your eyebrows – they frame your face and should never be overlooked; combing them with a clear gel and trimming any unruly hairs will make a world of difference!
MY FAVOURITE PRODUCTS
added to your bag
Sorry, there seems to have been an error. Please try again.
Subtotal: ( items in your basket)
This order will earn status points
Quick Buy
Sorry, there seems to have been an error. Please try again.
Get in touch with me:
NNEKA | Cult Concierge
concierge@cultbeauty.co.uk