It's a beauty BUZZ-term we first spoke about in 2017 as the first European retailer of CBD and since then, CBD has been steadily staking its claim to our cabinets. For those who've missed out on the burgeoning hype, here are the whats, whys and hows about this 'errrrbal hero.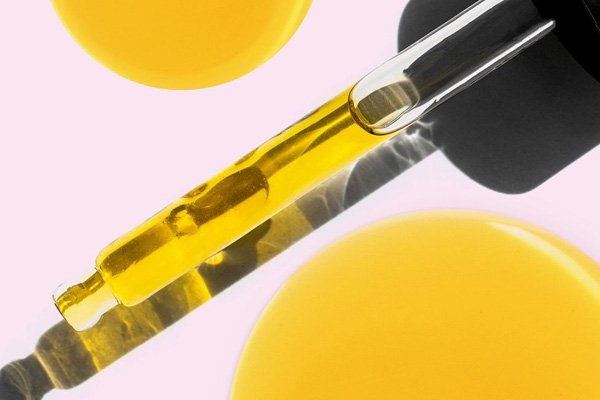 Recently legalised for medicinal use in the UK, CBD – short for cannabidiol – has been the object of a flurry of research. Hailed as a 'miracle molecule', this (non-psychoactive) ingredient comes from the cannabis plant but, there's nothing vaguely hazy when it comes to CBD's abundant health (and beauty!) benefits.
Time for 'the science bit': CBD and marijuana are not the same thing. Cannabis consists of up to 100 different cannabinoids – predominantly CBD and THC. The latter is the psychoactive element (the bit that gets you high and gives you munchies) while the former – CBD – is a completely legal extract with NONE of the mind-altering side-effects.
Extracted from the leaves and flowering buds of the cannabis plant, the pale yellow oil has a 'green', grassy smell and a mild nutty flavour – it's neither delicious nor awful, just… 'meh'. The oil can be ingested (mix a few drops into smoothies or dispense directly underneath your tongue), or applied topically to help soothe stressed-out skin and enhance its defences.
So, what does it actually do? Ideal for sensitised or irritated skin, cannabinoids are excellent for calming chronic skin conditions such as eczema, as well as for balancing oily, congested complexions. CBD is highly 'sebostatic', meaning that is helps to regulate skin's sebum synthesis which leads to fewer pimples, spots and blackheads.
Our cells are naturally receptive to CBD – it's an adaptogenic extract which our system recognises and can utilise effectively. Because of the CBD molecules' miniature size, they penetrate the epidermis easily – sinking through the skin until they reach the hypodermis where they interact with TRPV1 receptors (the receptors that mediate pain, inflammation and regulate our body's thermostat).
Taken orally, CBD is great for bringing calm in times of crisis. A brilliant handbag or desk-drawer essential, it moderates stress so you feel far less frazzled. It's also excellent for easing chronic pain and tension – #TeamCultBeauty reach for CBD when headaches threaten – and those who have anxiety are eager to extol its many 'zen-inducing' benefits.