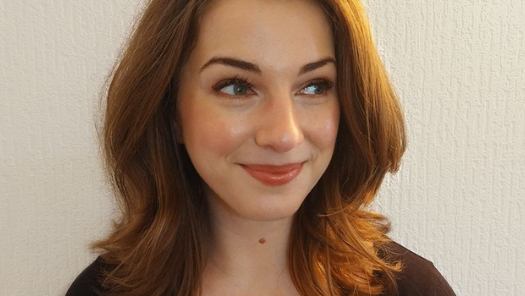 I fell in love with beauty as a teenager – I was always subjecting my friends to my 'vision' at school – so when I realised I could study this at college, my mind was made up. Following an introductory Pixiwoo course, I took a two-year Higher National Diploma in Specialist Make Up at West Thames College which included Film and TV, Body Painting, Wig Dressing, Period Make Up… you name it! Due to my own struggles with acne, I became obsessed with skin care and quickly realised the importance of a good routine. As Team Cult Beauty's resident, self-proclaimed skin care guru, I love sharing my knowledge, helping people find products to support them with their skin issues and seeing the improvement in their skin – and their confidence. My beauty secret is that moderation is key, don't overdo it! This also applies to most other things in life too. I adore food, I consume excessive cups of tea (Northern traits die hard) and will often be found running, at the gym or doing yoga to relieve stress and balance things out.
MY FAVOURITE PRODUCTS
added to your bag
Sorry, there seems to have been an error. Please try again.
Subtotal: ( items in your basket)
This order will earn status points
Quick Buy
Sorry, there seems to have been an error. Please try again.
Get in touch with me:
NATALIE | Cult Concierge
concierge@cultbeauty.co.uk