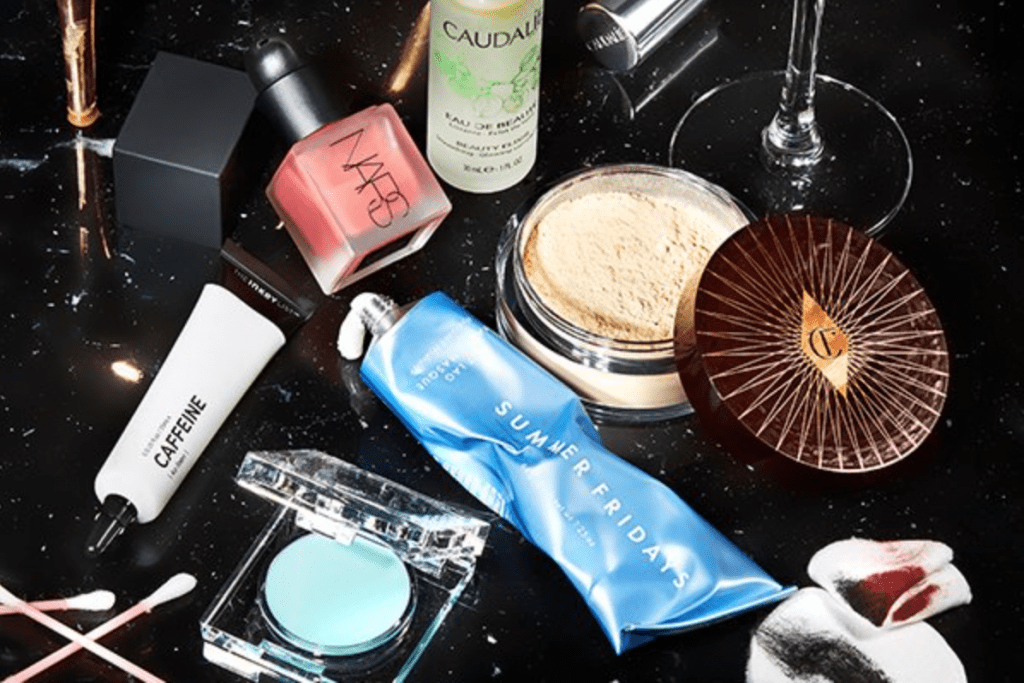 Let's face it, we all have that Hailey Bieber look we've tried to replicate (latte make up, we're looking at you). From the off-duty bun to glazed…pretty much everything (nails, lips skin, you name it, she's done it), the model-turned-entrepreneur has quickly become one of social media's leading beauty icons.  
Not afraid to experiment, Hailey Bieber switches up her beauty looks to keep us constantly hooked. Whether you're a fan of her multi-coloured hues or no make up make up – there's a trend for everyone to follow.  
With that in mind, it's time to celebrate the queen of beauty in all her glory as take a trip down memory lane and look back on the most iconic Hailey Bieber make up and hair styles.  
THE BEST
HAILEY BIEBER MAKE UP
LOOKS
LATTE MAKE UP
With over 93 million views on TikTok, Hailey Bieber has given the latte make up trend her seal of approval. Celebrating the ultimate pick me up drink , this look is laced with milky coffee hues – we're talking everything from warm browns to sweet caramels – to boost a bronzed base and sun-kissed skin. We'll take ours extra hot, please…