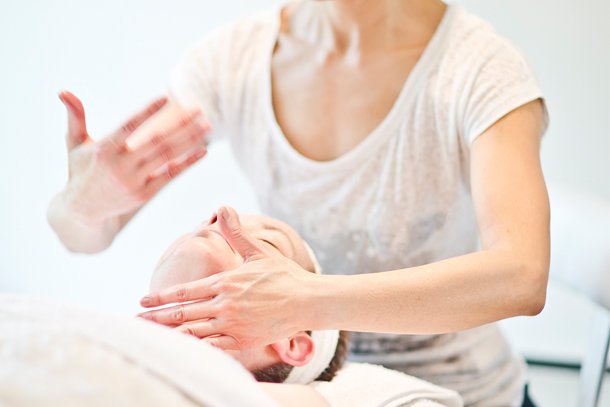 Whether you're looking to move cross-country or overseas, the idea of relocating is always appealing. But where do you start when deciding on making the big move?  
In short, do what's best for your wellbeing. As we live in an era where we no longer need to flock to the big smoke for a good quality of life, our advice would be simple: do what's best for you.   
With that in mind, at Cult Beauty, we've done the hard work for you by taking a deep dive into which cities are best for your wellbeing. Using seven different ranking factors – ranging from the quality of life to the number of spas in the area – we've rounded up the top 20 towns to reveal the best cities that put self care first.  
WHAT FACTORS AFFECTS THE CITY'S WELLBEING RANKING
To locate the most wellbeing-friendly towns and cities across Europe, we've looked into seven different factors:  
Quality Of Life:

this score is based on purchasing power, affordability of housing, air and water quality, crime rate, the health care system and levels of traffic.

 

Health Care:

this investigates the overall quality of health care system.

 

Cost of living:

the index indicates the relative prices of consumer goods including groceries, restaurants, transportation, and utilities. However, it excludes accommodation expenses such as rent or mortgages.

 

Pollution Levels:

this is an estimation of overall pollution levels in cities worldwide. It considers factors such as air and water pollution, garbage disposal, cleanliness, noise and light pollution, green spaces and comfort in relation to pollution.

 

Number Of Parks:

The number of parks recognised on TripAdvisor per city.

 

Number Of Spas and Wellness Centres:

the number of spas and wellness facilities recognised on TripAdvisor per city.

 

Happiness Levels:

The world happiness report has used statistical analysis to determine the world's happiest countries by monitoring performance in six categories: gross domestic product per capita, social support, healthy life expectancy, freedom to make your own life choices, generosity of the general population, and perceptions of internal and external corruption levels.
THE TOP 20 EUROPEAN CITITES TO IMPROVE YOUR WELLBEING 

1) PARIS, FRANCE
 Already holding the crown for the city of love, Paris also wins the title as the best place for your wellbeing too. Not only did the metropolis come in first for its pollution and health care index, but it also has the most spas and wellness centres – with 1000 recorded to grace the capital's streets (think Maison Souquet Spa, Dior Spa and La Boutique Aime, to just name a few). What's more, home to some of the biggest beauty brands, including SISLEY-PARIS, Avène  and Caudalie, Parisians are primed to take the spa home with them, indulging in self care whenever and wherever they want.  
2) LONDON, ENGLAND
Home to Kensington Gardens, Hyde Park and St James' Park, London wins it's the runner-up status, thanks to its record-breaking number of green grounds. With 187 parks for recreation and leisure, The Square Mile offers the best of both worlds, fusing rural landscapes with the buzz of an urban lifestyle. As well as spending the time in the open air, Londoners have built a reputation for looking after themselves through skin care. With the sales of masks more popular in the capital than anywhere else in the UK, its population is more educated with the importance of looking after their complexion and the benefits this will have on their overall health.  
3) HELSINKI, FINLAND
According to our wellness index, Helsinki is the city of smiles. With the highest happiness ranking, Finland's capital maintains its joyful title for the fifth year running. Priding itself on its generosity, the Finnish are renowned for looking after both themselves and others around them. And when it comes to beauty, they take the same approach. Putting quality over quantity, the population looks for skin compatibility when purchasing their skin and body care – putting the needs of their complexion first. With that in mind, sensitive, gentle, and no make up, make up is the way forward for this cheery city.  
4) COPENHAGEN, DENMARK
With free health care, education and the ideal work-life balance, Copenhagen has been named as one of the best cities in the world for happiness and wellbeing. Scoring high in both quality of life and happiness, the city's nutrition, water and sanitation rankings all comes in at an impressive 99% or above. What's more, it's population's self care ranking has increased over the years. How do we know? Well, while Copenhagen's make up sales have decreased, its  body, skin care and fragrance market has peaked in its revenue. 
5) VIENNA, AUSTRIA
Holding on to its title as the world's most liveable city for the eighth time, it comes as no surprise that Vienna comes in within the top five best places for your wellbeing. Scoring high for the quality-of-life index, Austria's capital thrives on its unmatched health, education and housing systems – with a lot of resources put behind infrastructure and housing, so the cost of living is far lower than in comparable European cities. Putting their self care first, the Viennese also spend the most of their beauty revenue on personal care – we're talking everything from deodorants and oral care to bath oils, bubbles and soaks.  
Now you've discovered the best European cities for your wellbeing, it's time to uncover what you can do and use to put your self care first. Read on to discover the best wellbeing products to level up your me-time regime.  
THE BEST WELLBEING PRODUC

TS