*Fanfare* Announcing the hair care saviour for all blondes and greys: No 4P Blonde Enhancer Toning Shampoo! *curtseys* Nothing less than hair care royalty — their formulas are sure to be the crowning glory of your routine — OLAPLEX is a cult-classic brand that grew from a salon-exclusive experience to the at-home hero it is today. At the core of its celebrity? A patented active ingredient called that works on a molecular level to seek out broken bonds in your hair (caused by chemical, thermal and mechanical damage) and repair them. The latest in a no-so-long line of releases, this innovative formula is here to supercharge the streamlined collection…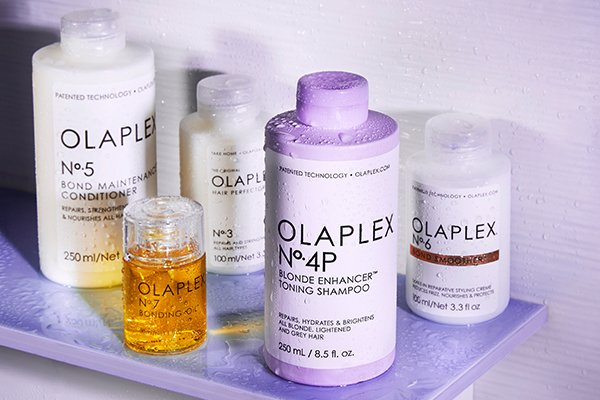 An update on the classic No 4 Bond Maintenance Shampoo with hardworking purple toner that will leave blondes three times brighter than regular purple shampoos, this stars the same patented active ingredient that seeks out broken bonds in the hair (which are caused by chemical, thermal and mechanical damage) and repairs them, restoring compromised hair to former glory, but now with a purple toner to help keep warm toned hues from your precious hair.
Simply use after the brand's No 3 Hair Perfector weekly treatment and follow with the No 5 Bond Maintenance Conditioner.
SHOP OLAPLEX >>