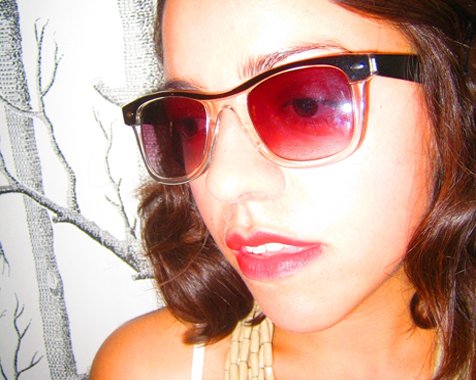 Skin has always been my thing. I love a punchy lipstick and a peachy blusher, but aside from that, I want my skin to do the talking. As a kid I scoured the pages of beauty bibles, looking for the best tips that would guarantee a clear complexion—and spent all my pocket money in Boots and The Body Shop.
I'm glad I stuck to the 'always wear SPF' rule – I'm in my mid-30s and having worn it everyday since I was 16 I have very little sun damage and no fine lines (yet). I've inherited resilient skin from my Turkish Cypriot family – it may be prone to shininess, but that sebum is your best friend when it comes to slowing down ageing! The last thing you want to do is strip that oil away- never use oil-free products because the skin freaks out and overcompensates.
It's lessons such as these – do not overexfoliate, do not bombard skin with too many acids – that I've learned in my 12 years as a beauty writer and editor. These nuggets have come about through trial-and-error and via having access to the world's foremost experts on dermatology, cosmetology and beauty therapy.
I've tried hundreds of products – I can sniff out an effective skincare solution a mile away! A facial is only as good as its therapist – I've been treated by Sarah Chapman, Vaishaly Patel, Sharon McGlinchley, Marie Reynolds. You learn so much from having their expert hands on your face! Whether their style is clinical – focussed on solving the root of your skin problem and balancing the skin's pH, or based on centering the body and mind for ultimate relaxation – the benefits of these facials are glaringly evident even weeks after the fact.
I became a facialist to fuse both approaches within a single treatment and because I wanted to become a real expert on what I had spent years writing about. I studied the art and science of facials during the weekends, alongside my job as Beauty & Wellbeing Director at PSYCHOLOGIES.
The products that I use are the most effective in the world (and many are available to buy via Cult Beauty, so I'm doing something right). I love Oskia, Tata Harper, and MV Organics – but I also use Sisley, La Roche Posay and Jurlique. Unlike standardised facials that use the same products every single time, having a broad cosmetic catalogue to pick and choose from allows me to tailor every treatment.
My treatments take place in a room flooded with natural light, which allows me to continually read the skin. I have some indulgent tricks up my skincare sleeve – I use raw organic cacao, spirulina and chlorella in masks I custom-mix for clients whose skin is lacklustre; coconut oil to cleanse skins that have very low tolerance to cosmetics; and I always customise my steaming sessions with organic and fair-trade essential oils to soothe the mind and treat the skin at the same time. Most importantly, a therapist must realise that healthy skin is far more than, well, skin-deep.
HOW DO YOU CREATE THE 'MOOD'?
I burn NEOM and Cire Trudon candles because they're pure, chemical-free, artisanal and effective in their aromatherapeutic benefits. Physical space affects mental space, so by keeping my treatment area calm and airy I hope to put every client at ease. I'm based in a village in a beautiful part of leafy Kent, overlooking the Weald and surrounded by woodland – it's so peaceful that clients who commute to me from London often fall asleep almost the moment they lie on the bed!
YOU TALK ABOUT TREATING THE SKIN AS A 'WHOLE' – HOW?
I serve Annee de Mamiel's incredible healing teas and when a client books a 360-make-me-over, I send them home with a delicious, organic meal that compliments their facial. My husband is an incredible Ayurvedic cook and we work together to provide a comprehensive healing treatment to those who come through my door. I always send clients home with a little sample of their bespoke facial oil, which I blend on the day.
To book please email eminerushton@gmail.com or for more info check the website here. Cult Beauty Blog readers can get an exclusive 10% discount by quoting CBB upon booking.