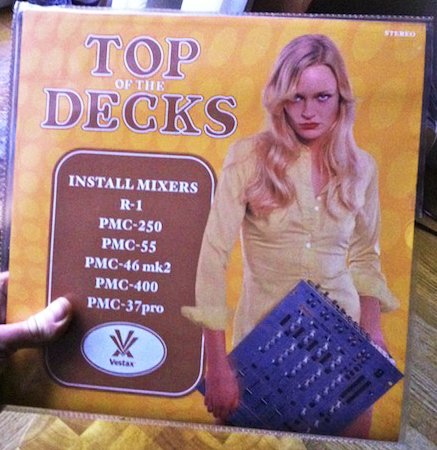 As a fun thing to do around our birthday we thought we'd give you some insights into the people who make up the Cult Beauty team. Here are some facts about me the co-founder:
1. I worked as a bouncer to help fund my university degree (Doorsafe qualified)
2. I was obsessed with Knightrider as a kid, and even though every bit of taste I've acquired as an adult advises against Hasslehoff, I still can't deny a slightly teen-like flutter when he comes on the screen.
3. I have size 8 feet, but strangely small toes…
4. My running style has been likened to that of a newborn gazelle mixed with an inebriated lima. Enthusiastic, but rather inefficient.
5. I drink more than 14 units a week (it's the Viking roots), mostly cider (Somerset conditioning).
6. I was a model for two and a half years, traveling all over the world, until August 2001 when I broke my back in an almighty car crash. (See above for one of my most glamourous modeling jobs, look at the happiness shining out of me… not the mixers I'd imagined!)
7. I saved the compensation I received from the car accident for 7 years, waiting for something positive to do with it; I used half of the compensation to help set up Cult Beauty with Jessica and the other half to live on for over two years without pay.
8. I once caught Kate Moss not doing coke in the loos.
9. I've been going to festivals since 1994 and now have a special festival/party cosmetics bag at the ready just in case I need to move quickly!
10. I am terrible at removing my make up at night even though someone recently told me that every night you don't, it ages you one week…. I had them killed.
11. I studied Biology simply because I loved the tutor; something I never thought I'd use until I co-founded Cult Beauty, it enables me to spot the crap in the pseudo scientific claims!
12. My favourite bit of advice comes from the song "Wear Sunscreen" – Every decision you make is half chance, but remember, so is everybody elses.