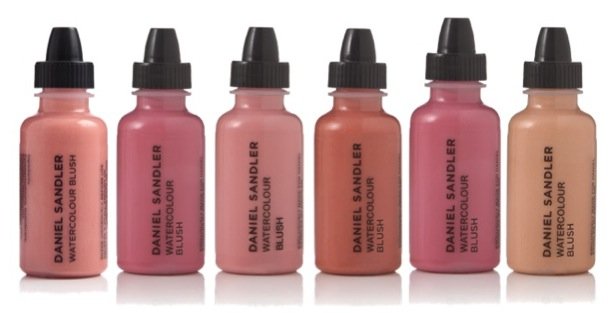 Introducing Cult Beauty Expert, Daniel Sandler's multi award winning Watercolor Fluid Blusher. Featured in Vogue Magazine this beautiful liquid blusher is available in six shades of chic. Packed with vitamin E and Jojoba to nourish the skin, while giving you perfectly blended (and budge proof) color. For fail proof application, apply it with the watercolor brush. See tips below from our friend Susie at Blusher&Blogging

How To:
1. Shake the bottle first (and make sure there is no powder on the face – it won't blend otherwise)
2. Apply 1 tiny dot of color to the back of your hand (smaller than a pea)
3. Sweep it on to the cheekbone, just as you would a normal blusher, using the angled water brush.
4. For added intensity, add one extra dot – using the same shade, or a different shade to get your very own custom color.
Pro Tip #1: Use on eyes and/or lips as a great base as well.
Pro Tip #2: Use one of the shimmery shades to highlight the bridge of the nose and the cheekbones as well.