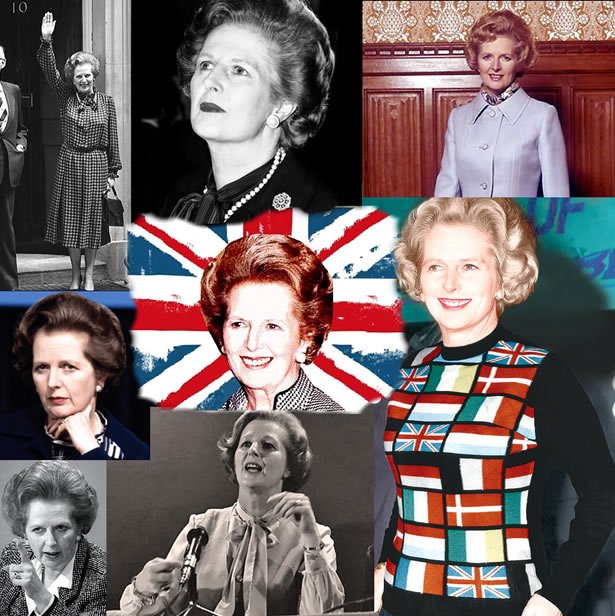 Just as the EU she so despised is crumbling around our ears, Maggie-mania is hotting up. The Iron Lady isn't due to hit cinemas for at least a month, yet already the style nostalgia has started to permeate the fashion & beauty industries. Suddenly a boxy, shoulder-enhancing tailoring doesn't seem quite so dated. Flesh tights, pearls and pumps (championed by the lovely Middleton sisters) seem somehow less mumsey, and what else is the crook of an elbow designed for if not a framed bag that would take out a Lib Dem at 40 paces?
From a beauty perspective Maggie was all about the bullet-proof barnet and the power lippy, no extraneously feminine trappings of eyeshadow or blusher and definitely no nail varnish. It is unlikely we will want to recreate the full hair-helmet, but creating a bit of volume and uniformity is definitely a trend to try.
Start by wash your hair with Sachajuan's Volumising Shampoo & Conditioner, then run some davines For Wizards Body Mousse through your hair when wet and blowdry upside down while scrunching. Once dry, move the crown of your hair to the side, backcomb the under bits and then gently brush the top part back over with a boar bristle brush from Philip B. Finish with a spray of davines Firm Hold Hairspray to keep it in place.