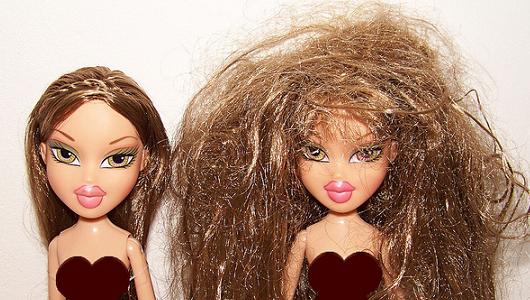 The world of Keratin Treatments just got a bit hairy (sorry!) in the US. WWD recently reported that the State of California has filed a lawsuit against the company which owns the brand 'Brazilian Blowout'. WWD alleges that they failed to warn stylists and consumers that the treatment contains formaldehyde, a potentially carcinogenic substance if found in anything other than trace amounts. In response to the claims -which they strongly disputed- Brazilian Blowout issued a statement stating "We look forward to working directly with the Attorney General to dispel the innuendo and rumor currently surrounding Brazilian Blowout." (source WWD)….I'm sure they are!
Unfortunately this is not the first time that the Brazilian Blowout company has come under fire. A couple of weeks ago The New York Times also reported that an occupational health agency in Oregon had taken random samples of a straightening solution used at different hairdressers to straighten hair and "found significant levels of formaldehyde in the hair-smoothing solution sold under the name Brazilian Blowout." (Source NY Times) Additionally way, way back in 2007 Allure magazine also reported on the high levels of formaldehyde found in some solutions they tested. Again both of these claims were strongly denied by the company, but the words smoke and fire do leap to mind.
Where does this leave the consumers in the UK who do want to tame their shrew-like locks? Although the use of formaldehyde in a hair product is a scary concept, in most cases it is actually a by-product of another chemical in the formula. When the formula is applied to the hair and straightened with hot irons, the heat causes small amounts of formaldehyde (around 0.2%) to be released. This tiny amount is compliant with EU safety standards, which are some of the strictest in the world. Although there are also several brands which offer Keratin/Brazilian hair treatments in the UK it's worth noting that there is detailed information about hair straightening treatments on the Cosmetic Toiletry & Perfumery Association (CDPA) website, so you can take a notebook full of questions to the hairdressers, like some sort of Inspector Trichologist. The issue seems to arise more when hairdressers have not bought their formula from a trusted source, so make sure you choose your salon well.
If the whole hair straightening process simply makes your hair curl (sorry again) then take a look at a couple of our hair care brands that will do a nice (if not permanent) job containing the frizz, neither of which contain SLRs, Parabens oooor formaldehyde!!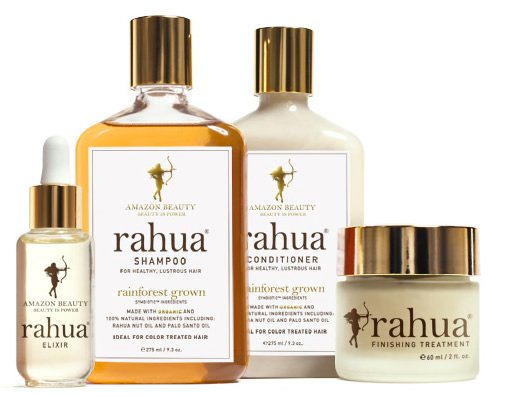 Rahua Hair Collection
The wonder ingredient in this organic hair care range is Rahua Nut oil, which is harvested by hand by indigenous tribes in the Amazon and is famed for its ability to nourish and strengthen weak, lacklustre locks. The product also smells delicious thanks to Palo Santo oil, which comes from the aged wood of the Palo Santo tree, while sea salt is included to help hair follicles and promote growth. It's ideal for colour-treated hair and will leave you with squeaky clean, shiny, manageable tresses.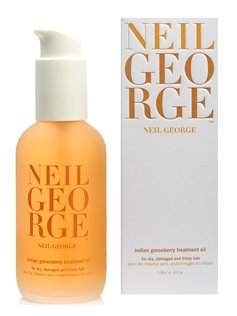 Neil George
Neil George's styling and treatment oil is the perfect pick-me-up for lack-lustre locks. Whether its the winter, central heating or frazzling rays of the sun that have taken their toll on your tresses, this heavenly oil is perfect for restoring your ravaged mane to new glory. Containing Indian Gooseberry, one of the world's most powerful anti-oxidants, a few drops is all that's required to smooth cuticles, calm frizz and style even the biggest of bird's nests into sleek, shiny, manageable hair. Gillian Davies