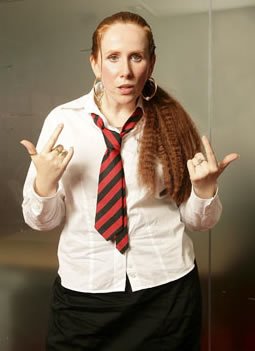 Its been a long time since I sat in a classroom and not had to pose. Prior to 1 month ago, the only classrooms I'd attended since school, were for editorial shoots for the likes of Jalouse and Officiel (the french were very astute to recognise the friendship I share with my inner child). So now, every Saturday, I embark on my learnings at the Saks Academy, Covent Garden.
My goal is to make the transition from Professionally Good-looking to Masseuse Extraordinaire. I have always loved giving and receiving massages, so in order for me to earn a living whilst staying as far away from working in an office as possible, I decided this was the perfect 2nd career choice.
There are 8 peeps on the course, all women of around the same age 20-30, most of us want to get into the world of massage, some want to run their own salon, some love nails, some make up. In order to be your own boss in the beauty industry you need qualifications in NVQ level 2 and if you want to run your own salon/spa, level 3. Whilst researching where to go, I found it impossible to find a London based fast-track course, that is until I found Saks. It is pricey but speedy. Come January, God willing, I will be qualified to work in a spa and to charge people for my expertise. I then have a 2 week break before getting stuck in to Level 3.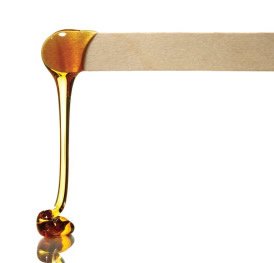 So far, we have covered facials, manicures, next Saturday is pedicures, leg waxing (and bikini waxing…have to say looking forward to that like a…err..bikini wax!), eye lash and brow tinting and plucking, health and safety and the skin's anatomy and physiology. In order to run a business of this kind, you have to be able to perform all the treatments you wish sell and rightly so. Most of it relies on common sense, some of it I have picked up from my work as a moooodel and writer for Cult Beauty, and the rest is down to method….and practice.
It feels incredibly rewarding gaining an education later on in life, I am genuinely interested in what our teacher has to say which is a stark contrast to 12 years ago. I realise the point of being taught a subject, of how it relates to me, where I can take it, what I can do with it. Its inspiring stuff learning about the functions of the skin and how beauty products can help or hinder. It not only adds an intellectual level to experimenting with beauty products but makes their workings a darn sight clearer.
I look forward to sharing the pearls of wisdom, garnered over the next few months, with you and my future clients. olivia inge