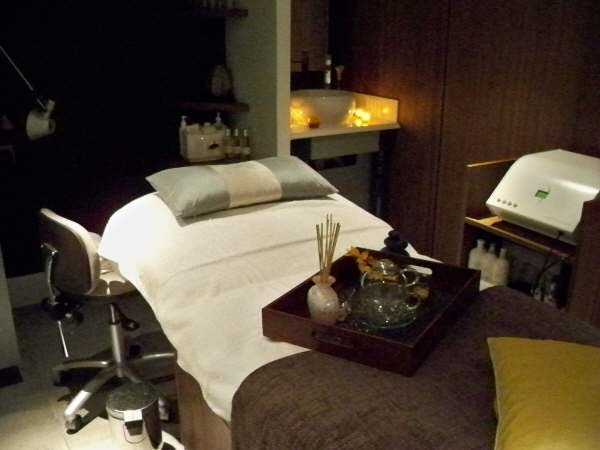 If there's one part of my beauty regime I find insufferably dull, it's exfoliating – booooring! Unless, that is, it's being done by a professional. In the hands of an expert, exfoliation can be quite a blissful experience.
With this in mind, I dutifully trotted down Westbourne Grove to Nougat Boutique and Beauty – a jewel of a place crammed with delightfully girlie trinkets and fashion on the ground floor, and a super-cute spa downstairs.
The aim of the game with the Full Body Cleanse at Nougat is to slough off dull, dead skin and deeply moisturise what lies beneath, leaving you looking and feeling as soft and smooth as a newborn babe. To this aim, I meekly submitted to some vigorous body-brushing, before being rubbed with a sugar scrub (jasmine and rose – mmm). This gives skin a pleasant tingly feeling, waking it up and getting the circulation going.
Then I was left to shower off the scrub, and on returning my lovely therapist smothered me in a deliciously whipped jasmine and rose body mousse (the layering of the same fragrance leaves your skin lightly scented all day long.)
Exfoliating is essential before applying fake tan so Nougat are seeing plenty of women availing themselves of the Full Body Cleanse treatment, and even if you're not a fan of a tan-in-a-bottle, just ridding skin of dead cells will make it look healthy and glowing.
Are 50 minutes of scrubbing, buffing and moisturising I skipped out feeling really rather fabulous, and determined to be a bit better about exfoliating at home from now on… phoebe frangoul
The Nougat London Full Body Cleanse costs £50 for 50 minutes. Nougat Boutique and Beauty, 227 Westbourne Grove, London, W11 2SE, 020 7792 3574 www.nougatlondon.co.uk