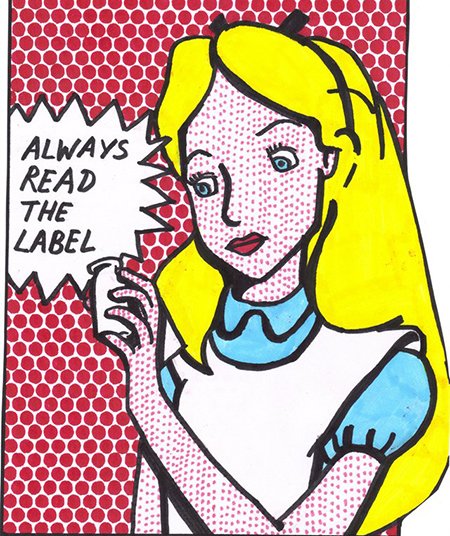 I just read this piece of beauty news and I've got to tell you, it annoyed me. A new survey has shown that three quarters of UK beauty consumers don't check the ingredients list of products because they perceive there to be 'no need'.
Why do we continue to bury our heads in the sand and allow the cosmetic giants to fill products with harsh/unnecessary/potentially carsinogenic ingredients thanks to this unfortunate consumer condition, 'brand loyalty'?
It's naïve to assume that just because a product is made by a big name manufacturer its ingredients are actually good for you.
The survey, carried out by Mintel, also revealed that consumers are reassured by products that are labelled natural, believing such assertions leave no reason to check the ingredients. Yet there is currently no EU regulation on the term 'natural', meaning brands are free to use it on any product they like, regardless of what's in it, just to jump on the green bandwagon. (At Cult Beauty we believe this is wrong, so when we say natural we mean products that use at least 50 per cent natural ingredients.)
This not only means that we're parting with hard-earned cash for products that aren't what they seem; we're failing to spot the products with truly beneficial ingredients. Do your research on what you should be looking for in, for example, a shampoo, then study the label to see if your chosen product will deliver the results it claims to. (FYI, Cult Beauty expert James Corbett recommends looking out for ingredients like Sage, Rosemary, Peppermint and Zinc when choosing a shampoo).
The label: it really is the key to beauty's best kept secrets.